Accommodations in the Pass: Choose Your Own Adventure
April 6, 2023
Spring is in the air! We're sad to see a great season at PPK come to an end, but that doesn't mean your adventures stop there. With the sun starting to shine and the snow beginning to melt, it's time to start planning your next adventure. Not sure where to stay? We have you covered!
Upgrade your day trips to weekend trips, or longer! The Pass offers some unique accommodations. On the quieter side of the Rocky Mountains you'll be submerged in nature and away from the crowds. Here are some suggested places to stay to take your trip to the next level.

RV'ing and Camping
Summers are meant for sleeping under the stars. And who doesn't like roasting marshmallows by a campfire. Whether you prefer tenting, or you're getting your RV ready to go for the season, there is no shortage of places to visit in the Pass.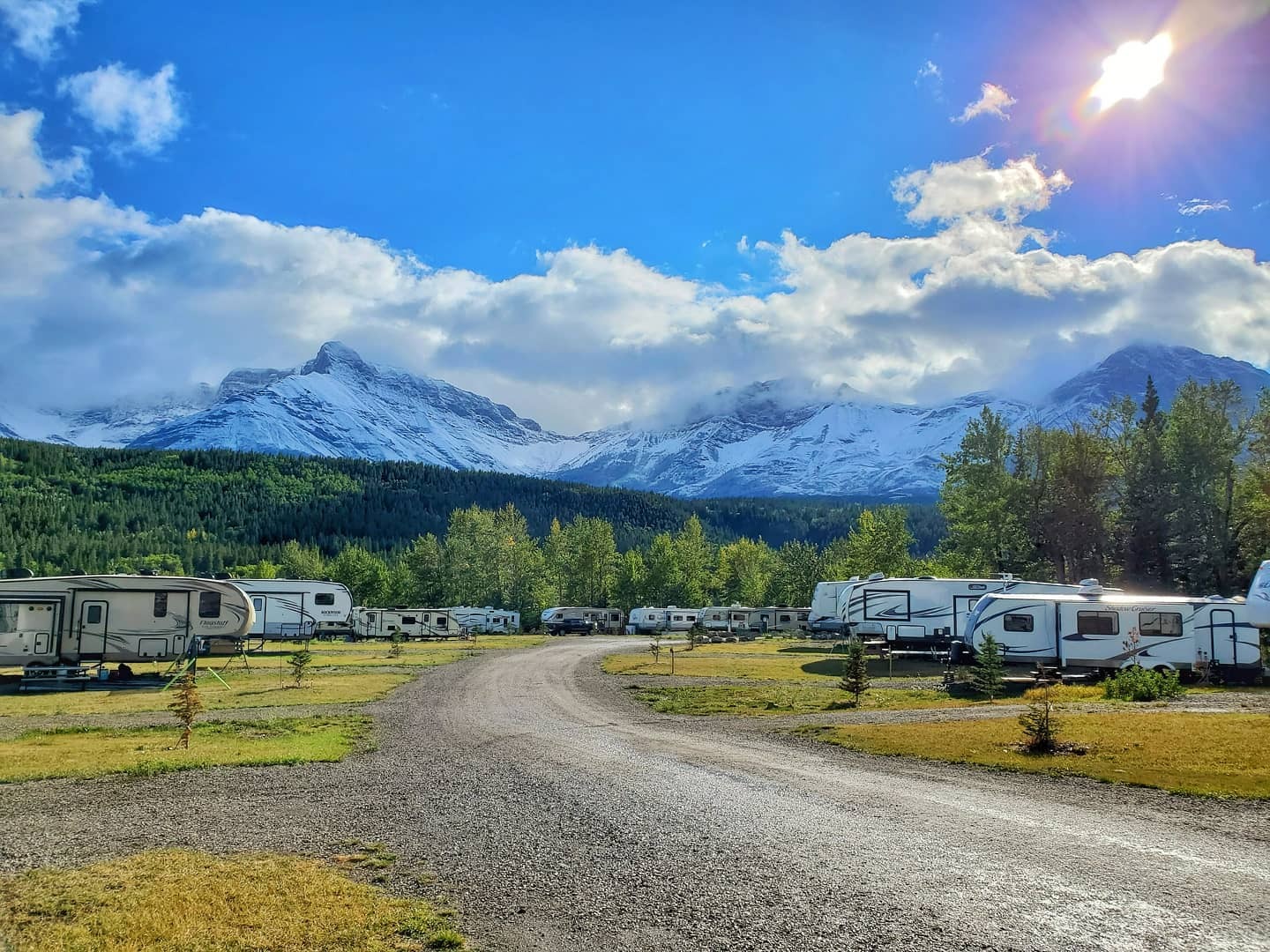 Photo: Crowsnest River RV Park, Facebook
Located west of Coleman and within 10 minutes of five lakes, Crowsnest River Park is the place to be this RV season. The RV Park offers 50+ service sites which include a secured entrance, a shared playground, hot showers, and much more. Make sure you secure your camp spot soon! Book it here.
There's no shortage of nearby activities – grab your bike or your favorite walking buddy and explore the 23-kilometer trail that takes you on a tour of Crowsnest Pass' natural and cultural history. Rather practice your golf swing? The Crowsnest Pass Golf Club is a short 15-minute drive away. They're already taking reservations for the start of the season!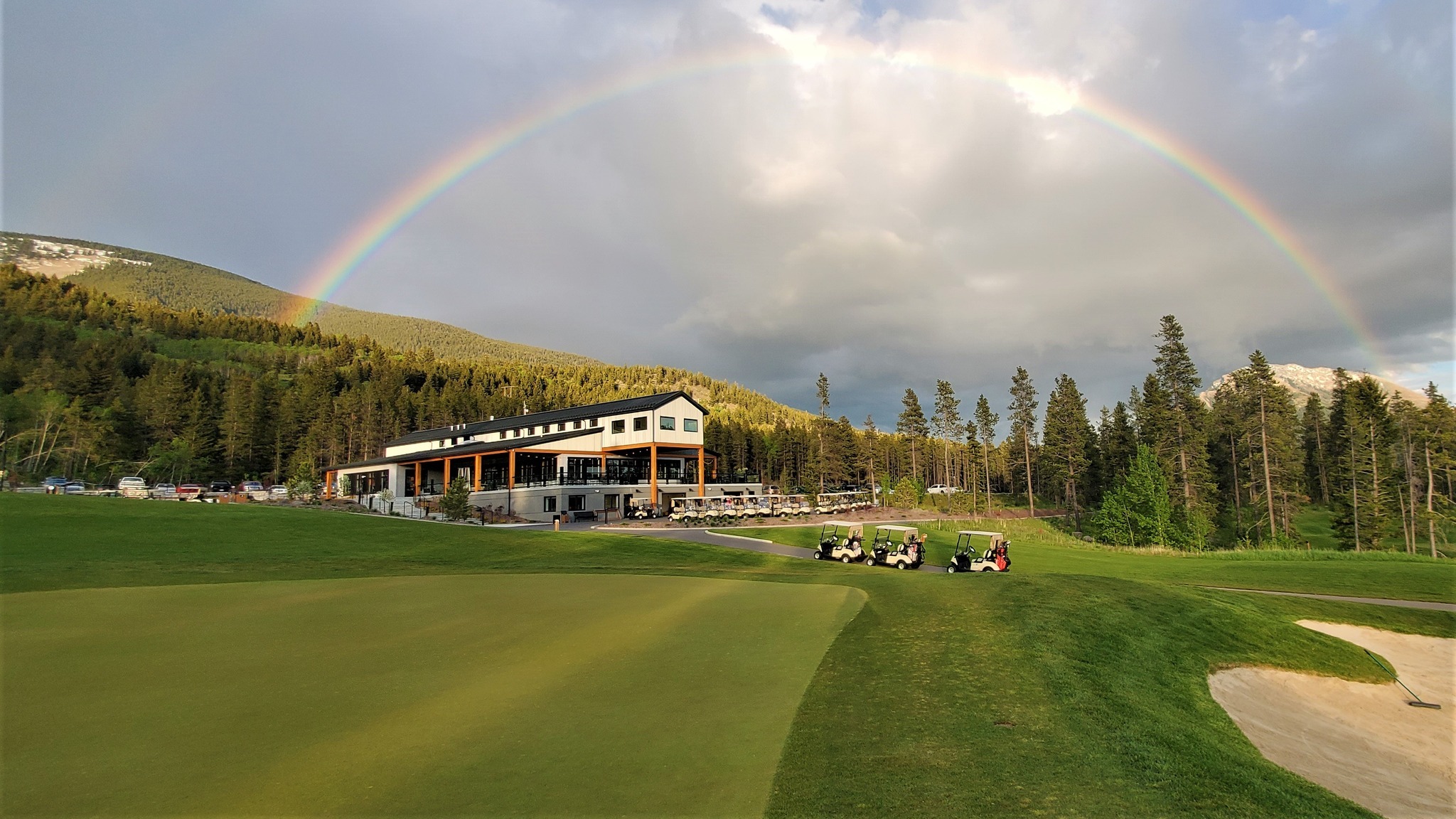 Photo: Crowsnest Pass Golf Club, Facebook
Photo: Adanac Adventures Cabins & Camping Crowsnest Pass, Facebook
Adanac Adventures Cabins & Camping

Located near Hillcrest Mines, Adanac Adventures offer first-come first-serve powered campsites and walk-in tent sites. Onsite you can find a BBQ & Picnic area, a group firepit area, walking trails, and seasonal store.
Close to many tourist attractions like Leitch Collieries Provincial Historic Site, you can also find areas to fish, hike, and mountain bike nearby.
Looking for a cabin? No worries! This site offers full-service cabins as well. Take a look at all the amenities and reserve your next stay.

Looking for other places to camp in the Pass?

Check out the Alberta Parks website to reserve your spot at any one of the following campgrounds: Beaver Mines Lake, Castle Falls, Castle River Bridge or Chinook Provincial Recreation Area.

The Blackbird 1905, Church Mountain Getaway
If staying in town is more your speed, check out the beautiful Blackbird. Originally built in 1905, the Blackbird has something for everyone. Step inside and marvel at the colorful uniquity, incredible cathedral ceilings and modern amenities. Boosting 7 bedrooms, and 2.5 baths, the historic remodeled church offers the perfect place to bring your friends or family for a relaxing get-away.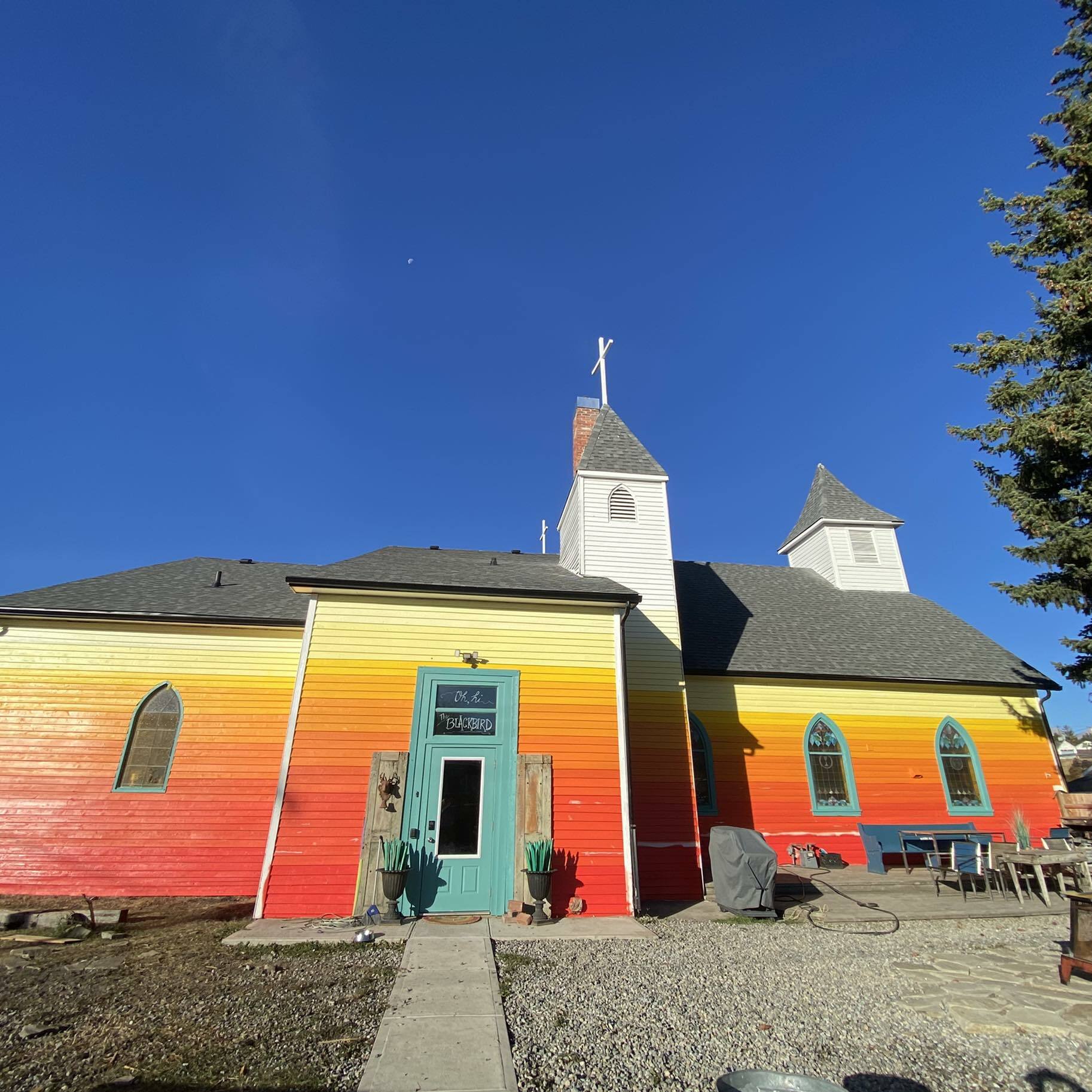 Photo: The Blackbird, Facebook
The Blackbird is next door to the famous Rum Runner Pub, so if cooking isn't your thing, the Rum Runner has you covered just steps away.

Take a day trip to Castle Mountain to play disk golf, go fly-fishing, or spend the day finding waterfalls while you venture out on many of the hiking trails. Don't miss out on this unique place to stay! Reserve your stay today!

The Pass welcomes visitors from all corners, making the people you meet on the trails or at a friendly campground as unique as the place you'll stay. Enjoy your summers in the Crowsnest Pass!