Encounters Wine Bar & Small Plate Kitchen
February 27, 2019
Crowsnest Pass's newest restaurant is bringing a whole new dining concept to the area's culinary scene. If you've been craving a night out where you can enjoy delicious food with excellent company in an upscale yet relaxed environment, you are in luck. Crowsnest Pass's newest restaurant – Encounters Wine Bar and Small Plate Kitchen – has recently opened its doors and is cooking up incredible dining experiences you won't want to miss.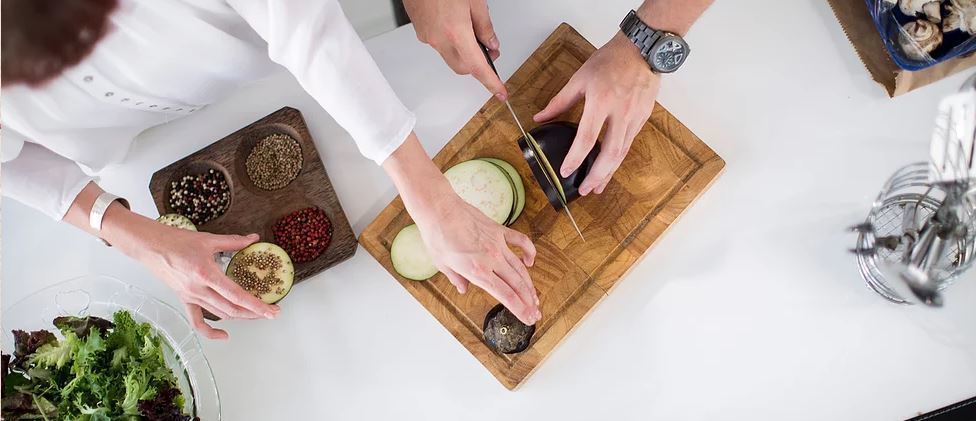 What began as a distant dream and evolved into brainstorming ideas on a napkin has since become one of The Pass's most anticipated venue launches. However, it seems this journey began long before that, almost 21 years ago to be exact.
The Rest is History
When Dawn and Mark Rigby first moved to Crowsnest Pass just over twenty years ago, the trained chefs purchased a historic commercial building in downtown Coleman where they began a Bed & Breakfast, known as Country Encounters. As their business continued to grow over the years and they successfully expanded into catering, the duo discovered that they were constantly at capacity, often having to turn away business. This not only justified but inspired their decision to buy additional property across the street which, unbeknownst to them at the time, would eventually become Encounters Wine Bar.
Immediately after the initial hesitation that surrounded the idea of opening a restaurant came the excitement – Executive Chef Dawn Rigby had spent too many years in someone else's kitchen, cooking what others wanted. She was thrilled to finally be in the driver's seat this time. Her motto: If we're going to do this well, we have to do what we want to do and hopefully it will be well received. So far, it seems to be working. The restaurant has received great feedback.
Please Pass the Small Plate
Encounters Wine Bar is largely focused on the food, which becomes evident after just one mouth watering bite. Every dish can be paired beautifully with the bar's impressive wine list. Unlike, anything Crowsnest Pass has seen before, the menu is made up of a selection of small plates from the field, sea and land. Being a relatively new concept to The Pass, explaining how the small plates work has become routine, and the team is having fun exploring new ideas with the guests. Since opening the doors just a few short weeks ago, The Four Cheese Crab Fondue along with the Big Rock Battered Maple Siracha Chicken have been best sellers. If that makes your mouth water, you'll want to hurry in – the menu will be changing every few months, ensuring a unique experience with every visit.
The Fun Doesn't Stop When the Restaurant is Closed
Encounters Wine Bar is open for regular restaurant service Thursday-Sunday, but outside of that, the team loves experimenting with exclusive events that will provide an unprecedented experience. As a former cooking instructor at SAIT, Dawn has always been enthusiastic about sharing her passion for cooking – and the Cook, Chat, Eat cooking classes held every Tuesday have been well received (and well attended). The evening, which is limited at twelve people, consists of everyone sitting around a bar that surrounds the open concept kitchen, while Dawn cooks, the group chats, and guests eat – what's not to love about that!
Encounters is adding a 'Sip and Knit' night, their take on the trendy 'Sip and Paint', where they will be joined by Linda from A Nest of Needles for an evening of good conversation, wine and knitting as well as 'Conversations with the Artist' – a series of evenings with the many talented artists in Crowsnest Pass. The Encounters Facebook page will be updated with new events as they come.
Encounters Wine Bar is not only providing an upscale dining experience unlike anything previously seen in The Pass, but they are also partnering with other local operators to create one-of-a-kind experiences. According to Dawn Gilby, "We're all in it together, and together we can create amazing things."