Live out a real-life fairytale in Crowsnest Pass with Charmed Resorts
December 1, 2021
Have you ever dreamed about stepping into a fairy tale? Picture the quaint cottage that housed Snow White and the Seven Dwarves, or where Rapunzel once let down her hair. Dream no more, because Charmed Resorts in the Crowsnest Pass offers an experience like no other.
Home to custom-made cottages built with the most ornate details, inspired by fairy tales, magic and elves, Charmed Resorts is situated in the lush forest just outside Blairmore, AB and minutes from Pass Powderkeg Ski Resort.
With five cottages to choose from, accommodating between 4-6 occupants, this glamping experience will be your most memorable yet! What's more, every cottage is complete with its own hot tub, so you can relax in privacy while you daydream away.
Stay in Rapunzel's Cottage
This cozy cottage is finished with a tree-mounted turret. Let down your hair and relax in the outdoor wood-fired hot tub. Enjoy the evenings around the fire, roasting marshmallows and watching the stars sparkle in the sky.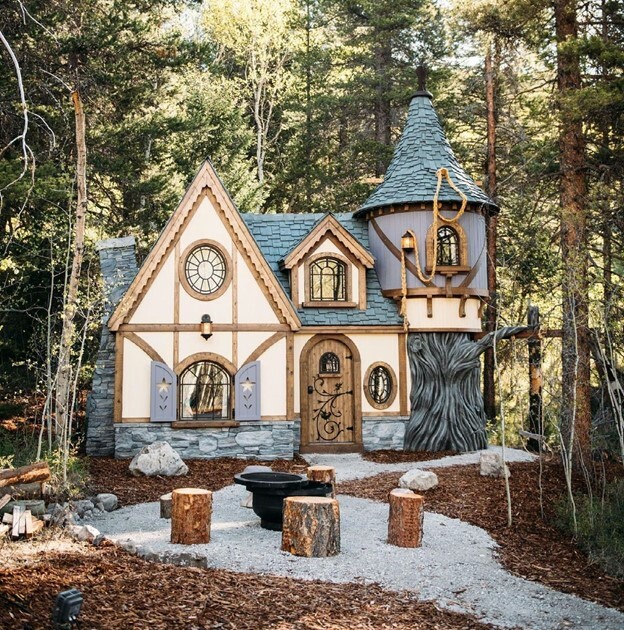 Photo: @charmedplayhouses
Enchant yourselves at Elvyn's
Elvyn is said to be the eldest elf of Crowsnest Mountain, and humble by nature. But don't be fooled, this quaint cottage has it all - complete with a kitchenette and fireplace! Why not curl up here for the holidays?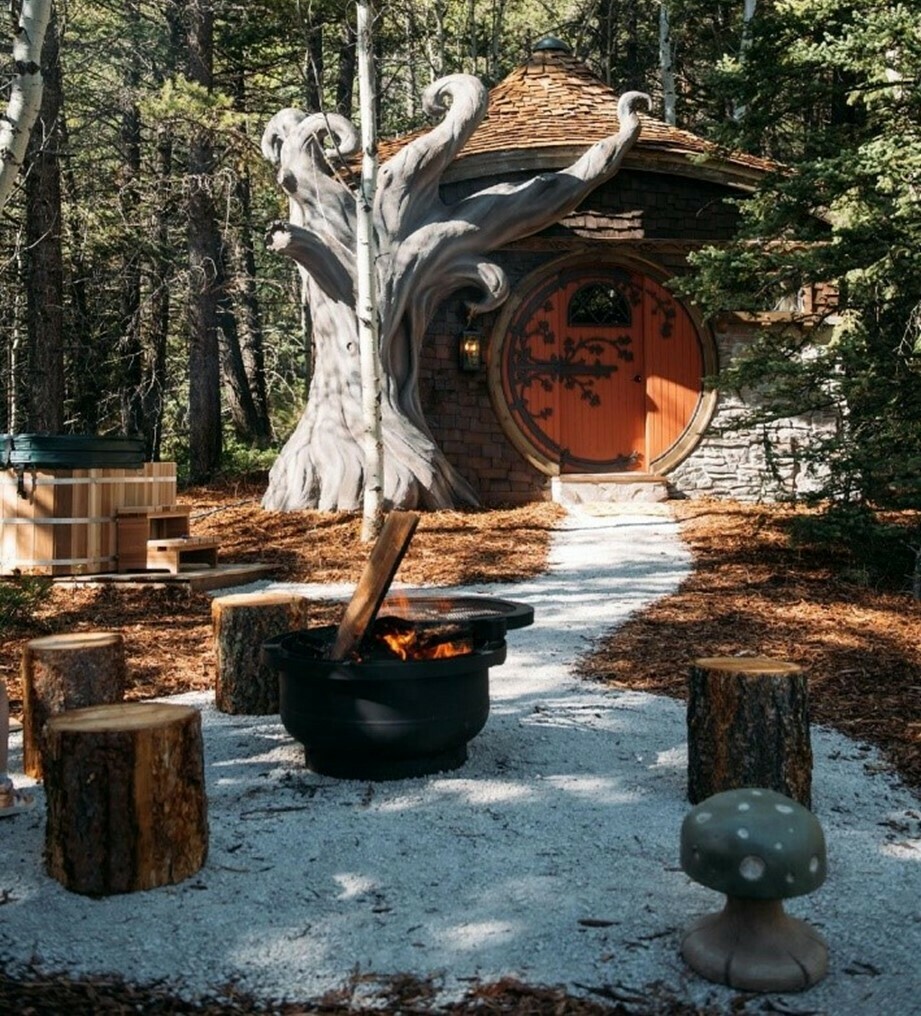 Photo: @charmedplayhouses
Charmed Resort is open year-round! And if you're looking to add in the magic of Christmas, they've got you covered. Currently, each cottage is decorated with lights and Christmas garland. A 70' tree is lit-up to festively warm the forest at night. Play under the lights and lift your feet to the sky on the wooden swing hung from the branches!
Book your stay at Charmed Resorts and explore The Pass!