There's Magic in The Pass
January 10, 2023
There is something magical about a new year! It brings a renewed sense of wonder. While you might not know exactly where you're headed, the opportunities can be endless. It's a time for planning, dreaming big and goal setting. Many adventurers take this time to dream up their next trip.
We thought we'd help to get the wheels (or skis) in motion and give you some fresh ideas!
Here's your loose itinerary for the Weekend (or weekday) Wonderer: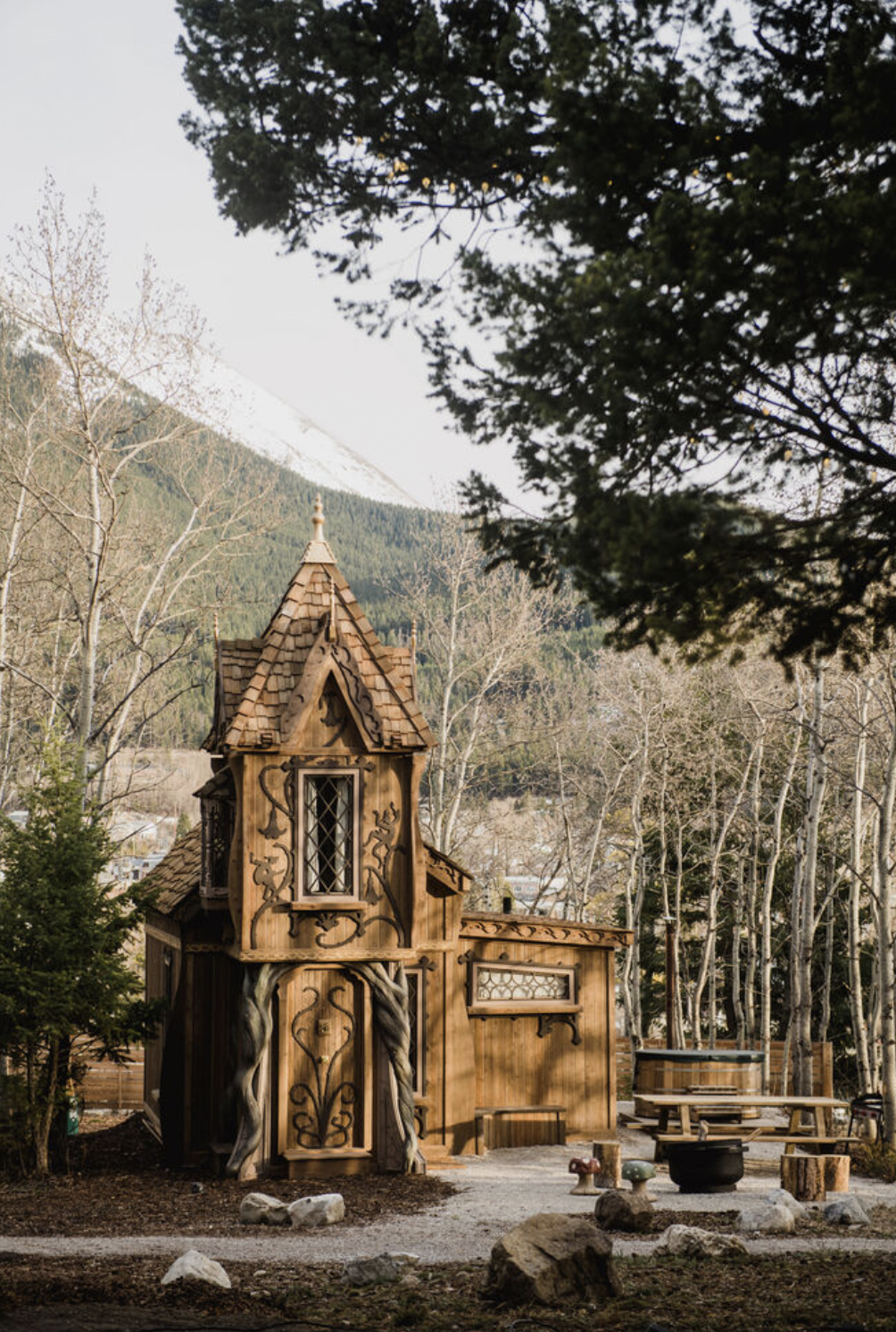 Photo: Charmed Resorts
Charmed Resorts brings many folks from all over to The Pass. Recently, they've carved and created some enchanting new cabins, that only fairytales could be made of.
If you're looking for unique and whimsical, this is it! Charmed Resorts is built for wonderers of all ages. Book your stay at Belle's Cottage, in Rumpelstiltskin's Tower, or channel your inner Peter Pan and stay aboard Hook's Pirate Ship. Looking for something more romantic? Lia's cottage is recommended.
These cottages in the woods are a "storybook camping experience." The resort is only a two-and-a-half-hour drive from Calgary, making it the ideal weekend getaway. It's also a great winter escape for the outdoor adventurers who are going a little stir crazy staying indoors. The cozy cottages will keep you warm in the winter, with their built-in electric fireplaces or block heaters. And each cottage has its own fire pit and wood fired hot tub – sounds magical!
After you've settled into your fairytale home, it's time to explore the surrounding area. Charmed Resorts is nestled in a beautiful, wooded area in the Crowsnest Pass and only six minutes from the Pass Powderkeg (PPK) Ski Resort. Bring your snowshoes or hiking boots and get out to explore! Don't own your own snowshoes? You can always book a guided tour through local outfitters, Uplift Adventures.
If you're looking for some new, why not try Saturday Night Skiing at PPK? Keep the magic going and shred under the stars.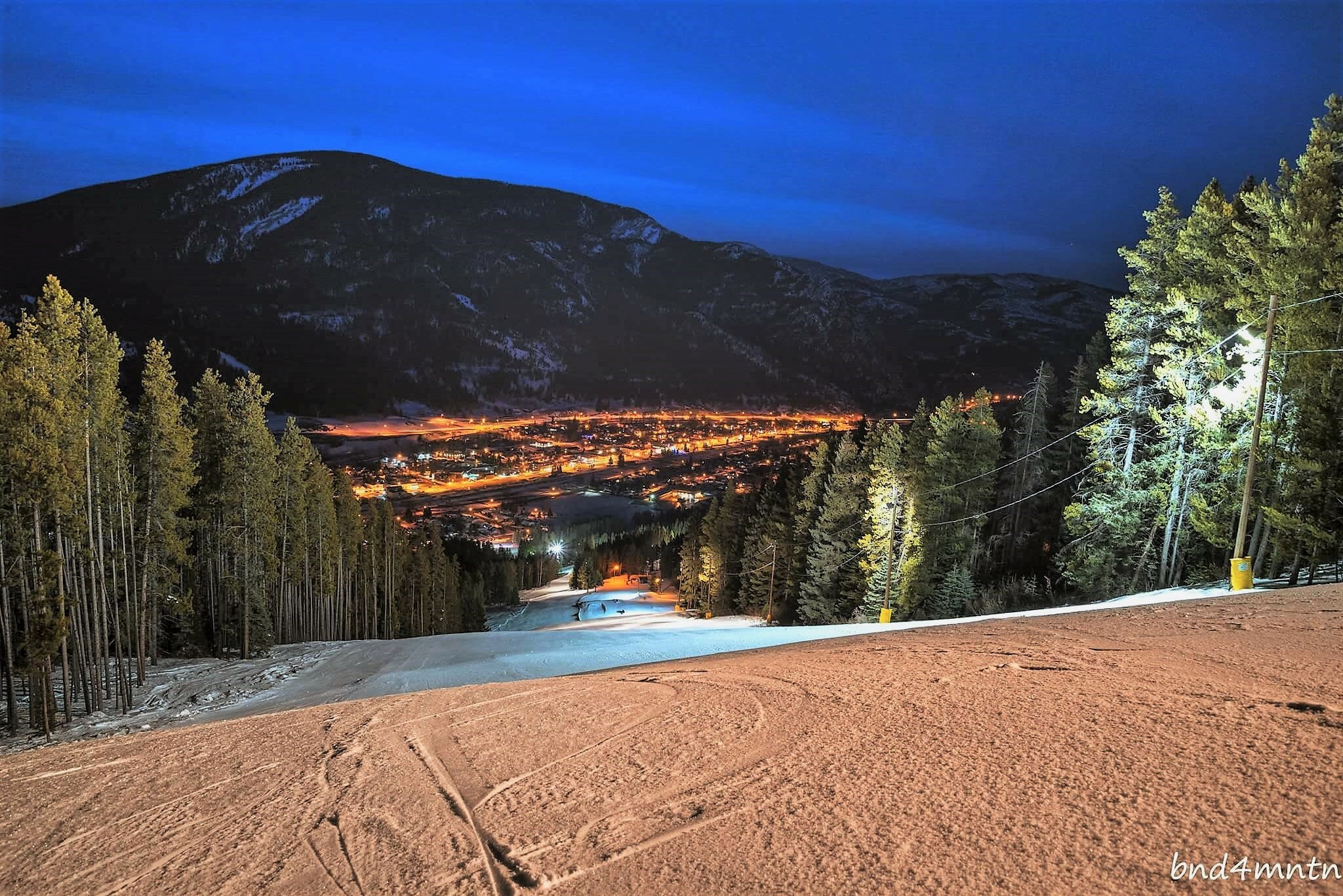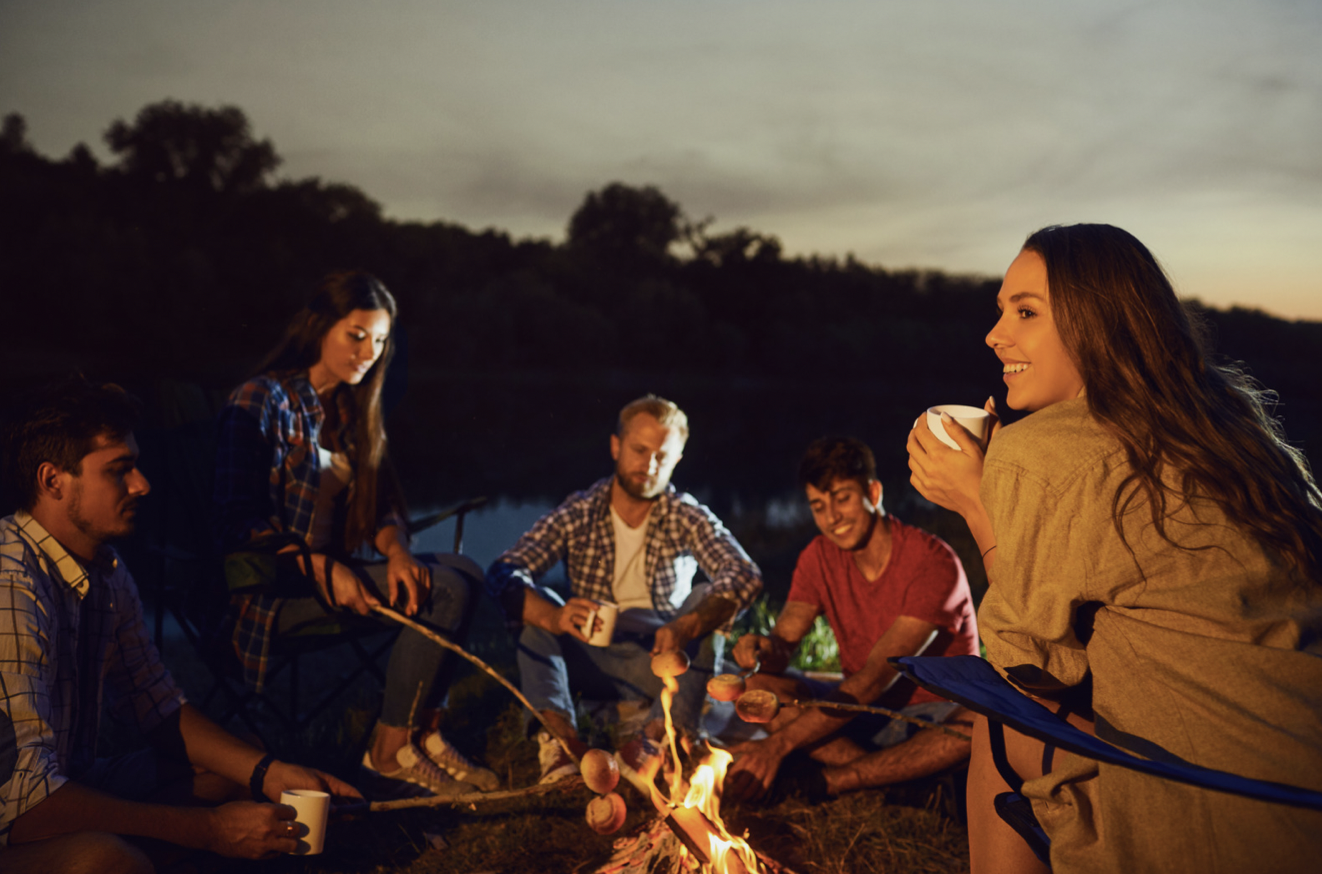 Or, maybe hitting the slopes is completely new to you! PPK is here to help cross off a New Year's goal. Pass Powderkeg also offers the "Learn to Turn" program for beginners. Make the most of your day and sign up for their intro lessons, which will have you flying (like Pan) down the hill in no time.
When you're back at Charmed from the hill or trails, tinder a fire, enjoy a wienie roast and ease your aching muscles in your own personal hot tub. Relax into a peaceful evening away from it all and enjoy the wonders of the weekend.