Summer 2023 is here! Make the most of it in the Crowsnest Pass
June 29, 2023
As we step into Summer 2023, it's time to soak up the sun, embrace adventure, and immerse yourself in the rich topography of Crowsnest Pass, a remarkable destination nestled amidst the majestic Canadian Rockies. From awe-inspiring hikes and serene lakes to delectable culinary experiences and vibrant cultural events, Crowsnest Pass offers an unforgettable summer escape. Join us as we explore the wonders of this tranquil haven, where you can create memories to last a lifetime.

Explore Nature's Treasures
Crowsnest Pass is a paradise for outdoor enthusiasts, offering a myriad of trails, lakes, and rivers to discover. Lace up your hiking boots and set out on a journey through breathtaking landscapes. From the challenging Crowsnest Mountain trail to the picturesque Lost Lake hike, there is something for every level of adventurer. Don't miss the stunning vistas of Window Mountain Lake or the cascading waters of Lundbreck Falls. These natural wonders will leave you in awe of what Mother Nature has to offer. If you're looking for a guided tour through one of the many trails in the Pass, check out these local offers.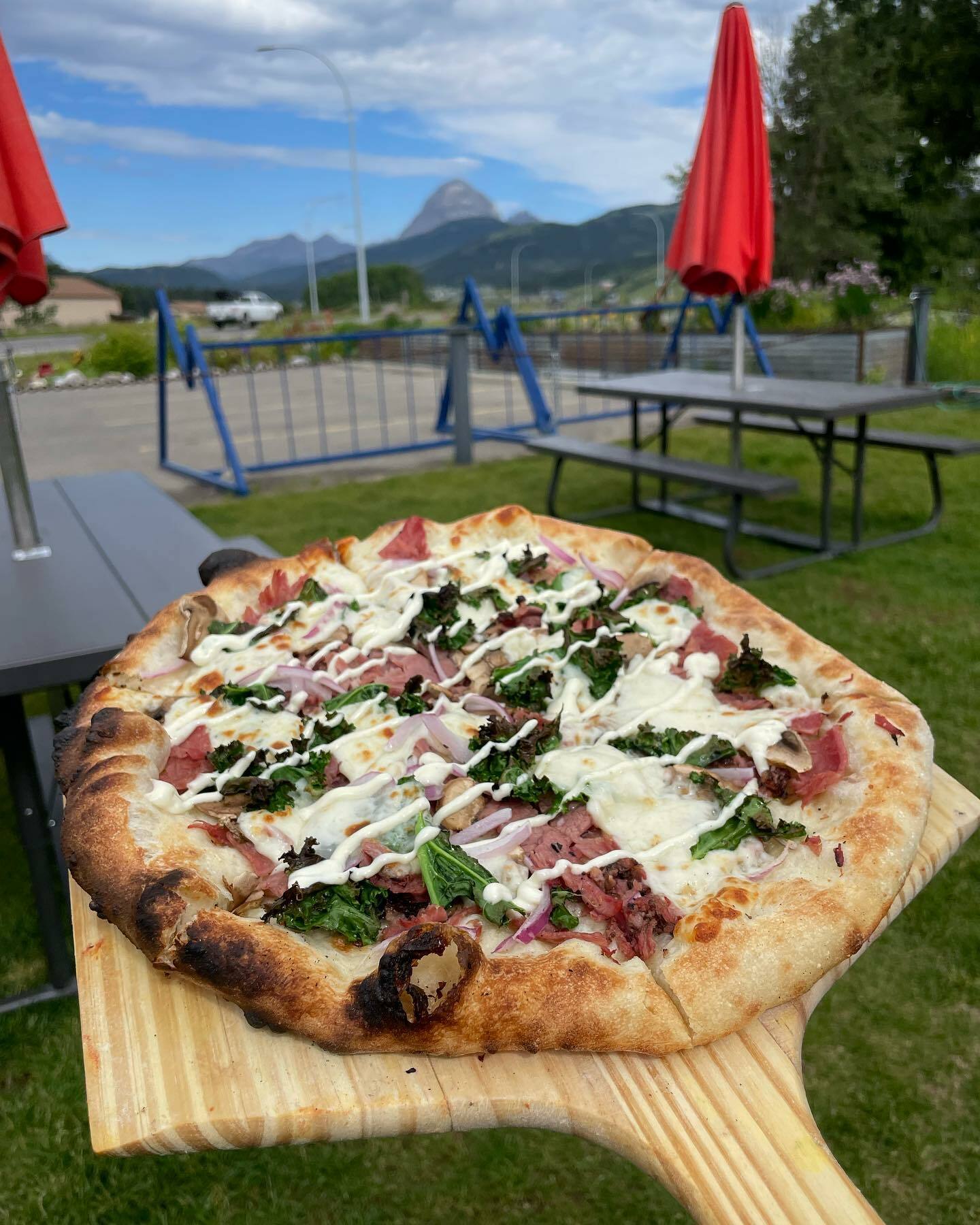 PPhoto: The Pass Beer Co, Facebook
Indulge Your Palate and Cultural Curiosity
No summer getaway is complete without indulging in delicious cuisine and immersing yourself in local culture. Crowsnest Pass presents a delightful array of restaurants, cafes, and cultural experiences that will leave your taste buds satisfied and your senses enriched. Start your day with the fresh cinnamon buns and locally roasted coffee at the cozy Cinnamon Bear. Visit The Pass Beer Co., a local craft brewery offering fresh pizzas and live music, or sample mouth-watering dishes at Bamboo Bistro. Immerse yourself in history at the Frank Slide Interpretive Centre and gain insight into the region's rich coal mining past. The Crowsnest Museum showcases fascinating exhibits that delve into the area's history, from its Indigenous roots to the present day. Check out more options here.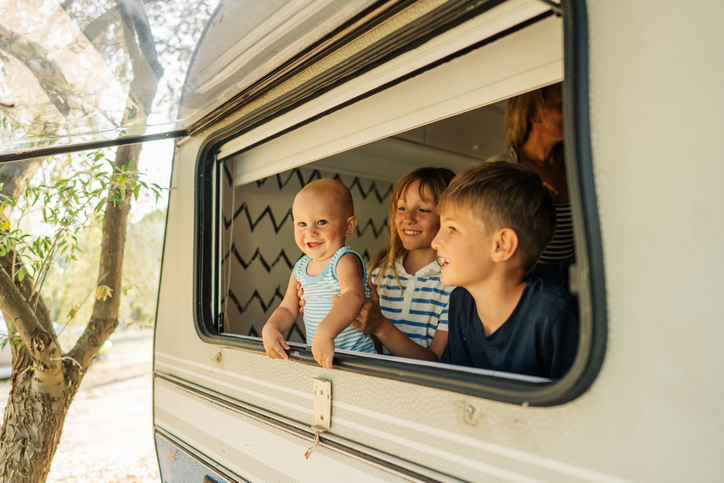 Photo: AleksandarNakic
Rest, Relax and Rejuvenate

When it's time to unwind, The Pass offers a diverse range of accommodations to suit every preference. For a unique and memorable experience, consider staying at The Blackbird, a beautifully restored church turned Airbnb. This charming space can accommodate large parties and provides a one-of-a-kind setting that blends history with modern comforts.
If you prefer a closer connection with nature, choose one of the quiet campgrounds nestled among the trees, where you can fall asleep under a star-studded sky. Alternatively, opt for the comfort and convenience of one of the area's cozy hotels, where you can rejuvenate before another day of exploration. Interested in where else you can book for your stay? Check out more here.

Celebrate the Spirit of Summer

Summer in The Pass is not just about the stunning natural surroundings; it's also a time for vibrant community events and markets. Immerse yourself in the lively atmosphere and live music at Crowfest, or experience at bit of everything at the Crowsnest Pass Doors Open & Heritage Festival, a celebration of local talent, music, and art that showcases the best of the area's creative spirit. Explore the bustling markets, where local artisans and producers offer a wide array of crafts, fresh produce, and unique finds.
To stay up to date with the exciting events happening all summer long, check out the Crowsnest Pass Events page. From live performances to outdoor festivals, there's always something happening to keep you entertained and connected to the local community.
As you can see, The Pass offers an extraordinary summer experience that encompasses the splendor of nature, mouthwatering culinary delights, rich history, and a lively arts scene. Whether you seek thrilling outdoor adventures or a quiet escape from the city, this hidden gem in the Canadian Rockies has something for everyone. Plan your adventure, book your stay, and immerse yourself in the magic of Crowsnest Pass – use our tool My Trip | Go Crowsnest Pass to build your custom itinerary. Don't forget to capture your unforgettable moments, share them on social media, and tag us using #GoCrowsnest and #ExploreThePass to inspire others to embark on their own Crowsnest Pass journey.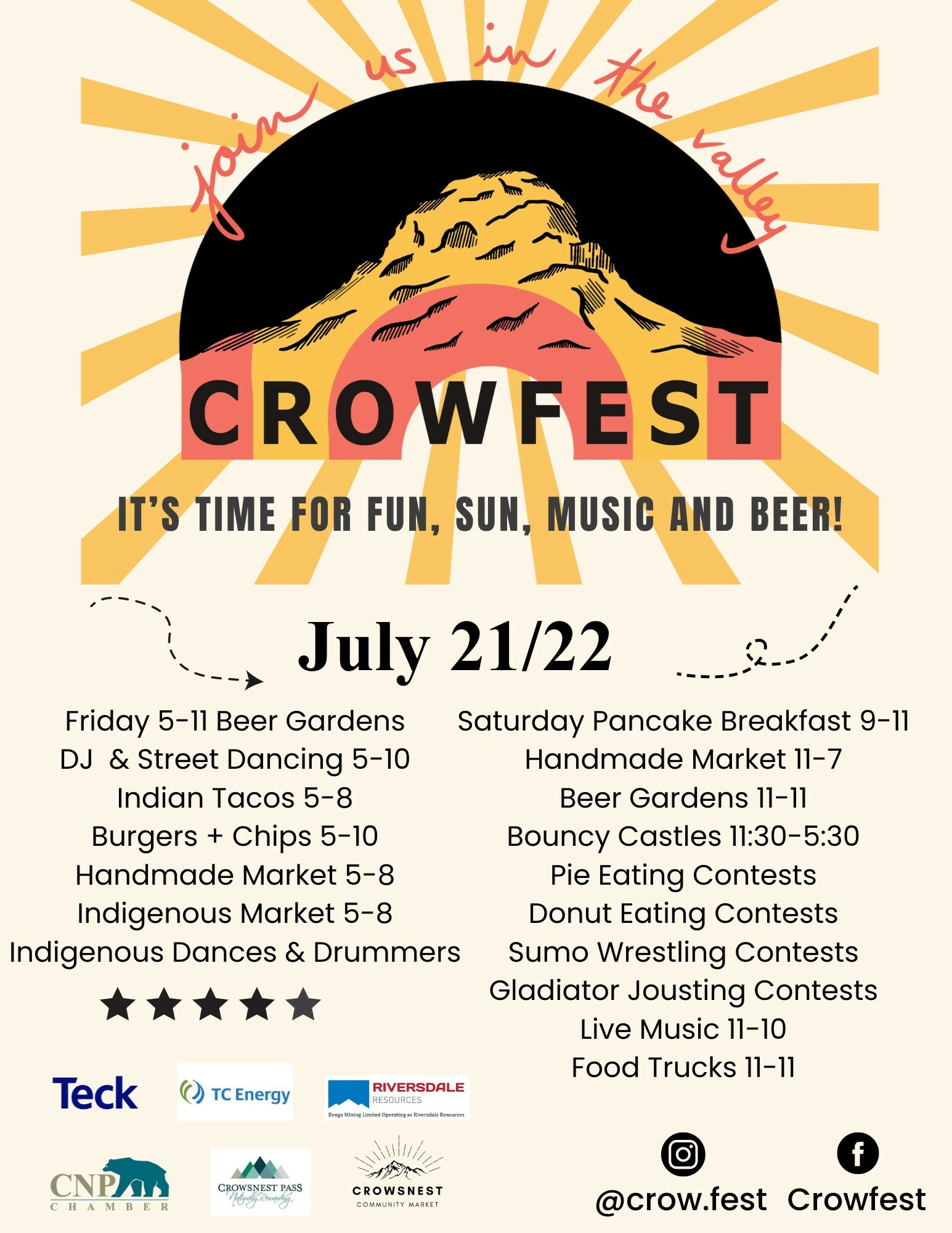 Photo: Crowfest, Facebook