Spring, as experienced by the locals
May 10, 2022
There are some things we could consider as a silver lining that came from the pandemic. Working from home or remotely is one of them. The travel restrictions also encouraged many of us to re-explore what lies in our own backyard. Now imagine that your backyard was The Crowsnest Pass.
"Our backyard is filled with amazing hiking trails. Mountain summits, sub alpine lakes, and intriguing historical sites [that] are all right here. It is a nature lover's paradise. The fascinating history that is all funneled into this small community is also incredible."
– Sydney, Program Lead, Heritage Crowsnest
We spoke with some locals who have been living in The Pass for a variety of years and they shared with us some of their favourite spots to hike, bike, fish and explore.
---
Here's what they had to say: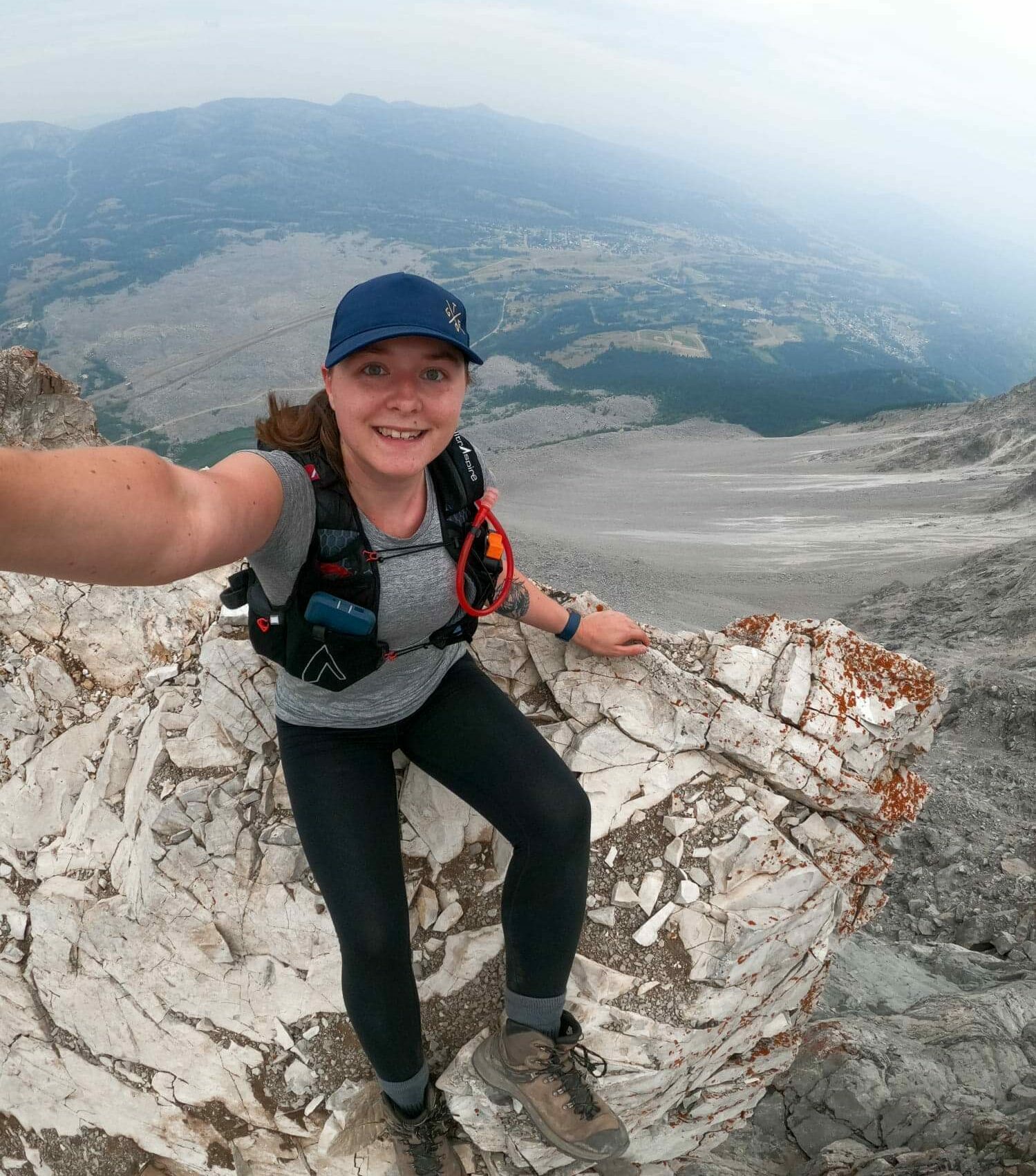 Kyra, moved to The Pass in 2018 and has been hiking the area ever since. Here, she can be seen sitting on top of Turtle Mountain. Photo credit: @kyradumontier

Meet Kyra - avid hiker, with her dog in tow!

Kyra is a recent transplant to The Pass. Since moving here in summer 2018, she's been spending most of her time outdoors. She says it's her favourite thing about living here is that "there's a multitude of outdoor recreational activities that you can get involved in, especially having several Public Land Use Zones, Crown Land, and Alberta Parks areas to explore and recreate in."
When asked if she's excited for spring hikes after a very long winter, Kyra said "I love to go out and see all the wildflowers blooming, new leaves growing on the trees, and the green grass popping up. Don't get me wrong, I love the winter, but spring has always been my favourite season to be outdoors."
Her most notable moment living in the Pass: "In the Summer of 2020, I had completed 38 hikes of a 52-hike challenge – 23 of those were local to the Crowsnest Pass. I explored so much of this area and realized that there is still so much more to explore!"
What does she always bring with her? "My first aid kit. I am usually out with my dog, so having emergency supplies [on hand] should either of us a get a scrape, or any other injury."


Quick fire questions with some locals

Q: Name a go to spot?
"If you want to learn more about natural and cultural history, The Crowsnest Museum and Frank Slide are definitely worth a visit. You could put together a picnic basket from some of the awesome new stores popping up, like Frida Market (listed below) and The Crowsnest Pantry and relax at one of our thousand scenic spots (along the river, at Lundbreck Falls, or Crowsnest Lake)." - Sydney, Heritage Crowsnest
Q: Do you have a favourite time of year or season to head down to the Pass?
"Honestly, I love all of the seasons here. I can ride my mountain bike in the Spring, Summer and Fall, and then ride my Fat Bike in the Winter." - Karey, Sweet Riders


---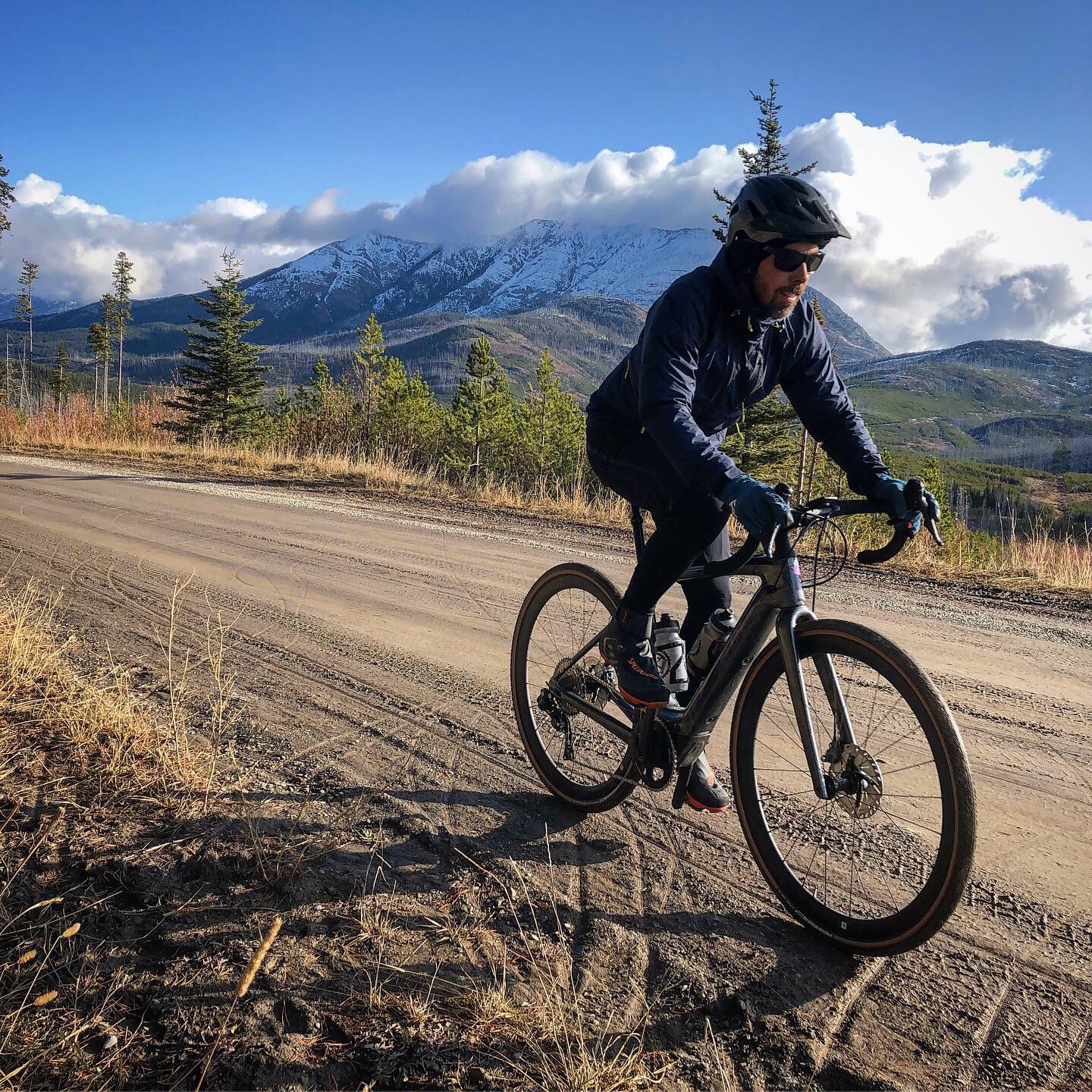 Long time local, Darcy, can be seen pushing the pedals around The Pass. Photo credit: @darcy_neniska

"I am constantly amazed at how much terrain and outdoor opportunity that is available in our valley."
Meet Darcy – exploring The Pass on two wheels

Darcy has lived in the Pass for over a decade! His favourite thing about living in The Pass is "the ability to do almost every outdoor activity I want, right out my front door. There are trails everywhere and it is great not having to drive all the time to enjoy them."
In the Spring, Darcy is most excited for Mountain Biking and Gravel Riding. He says, "usually the gravel roads start to open up first and the gravel bike is a great way to build back any fitness lost over the winter."
It was tough to choose but his most notable moment: "Being a part of the United Riders of Crowsnest (UROC) and helping to promote the awesome things they do, like seeing a MTB racers from all over Western Canada come to Crowsnest for the first BC Enduro Series mountain bike race." Darcy said, "Having a national level race here with so many participants gave our organization the feeling that we had finally become a mountain bike destination after so many years of hard work."

It is truly a great playground for all mountain bikers. You can experience part of it, first hand as UROC hosts the 2022 RumHead Bikefest on June 18-19, with races and events for all ages. There's even camping too! Check out the event details here!

What does he always take with him? "My camera. You never know when you are going to come across a great landscape or wild animal to take a picture of. If I am venturing a little farther from home, or by myself, I take my Garmin InReach Mini so that I know I can get in touch with someone if I need some help."
---
Spill the Secret Spots?

They all agreed, you'll have to find them for yourselves! But there are plenty to stumble across like Kyra put it, "there are pieces of history that are hidden away in the trees."


---
Top 10 Spots - as said by the locals
School of Rock Trail, in York Creek (for the biker)
Saskatoon Mountain (great hike!)
Miner's Creek (if you want a shorter hike)
Allison Creek Falls or Star Creek Falls (for those chasing waterfalls)
McGillivray Ridge, north of Coleman (for the adventurer)
Lille Townsite (for the history seeker)
Alpenland and Spry (get your gear!)
Encounters Wine Bar & Small Plate (Food is always unbelievable!)
Old Dairy Ice Cream Shoppe
Frida Market (new shop for your picnic musts!)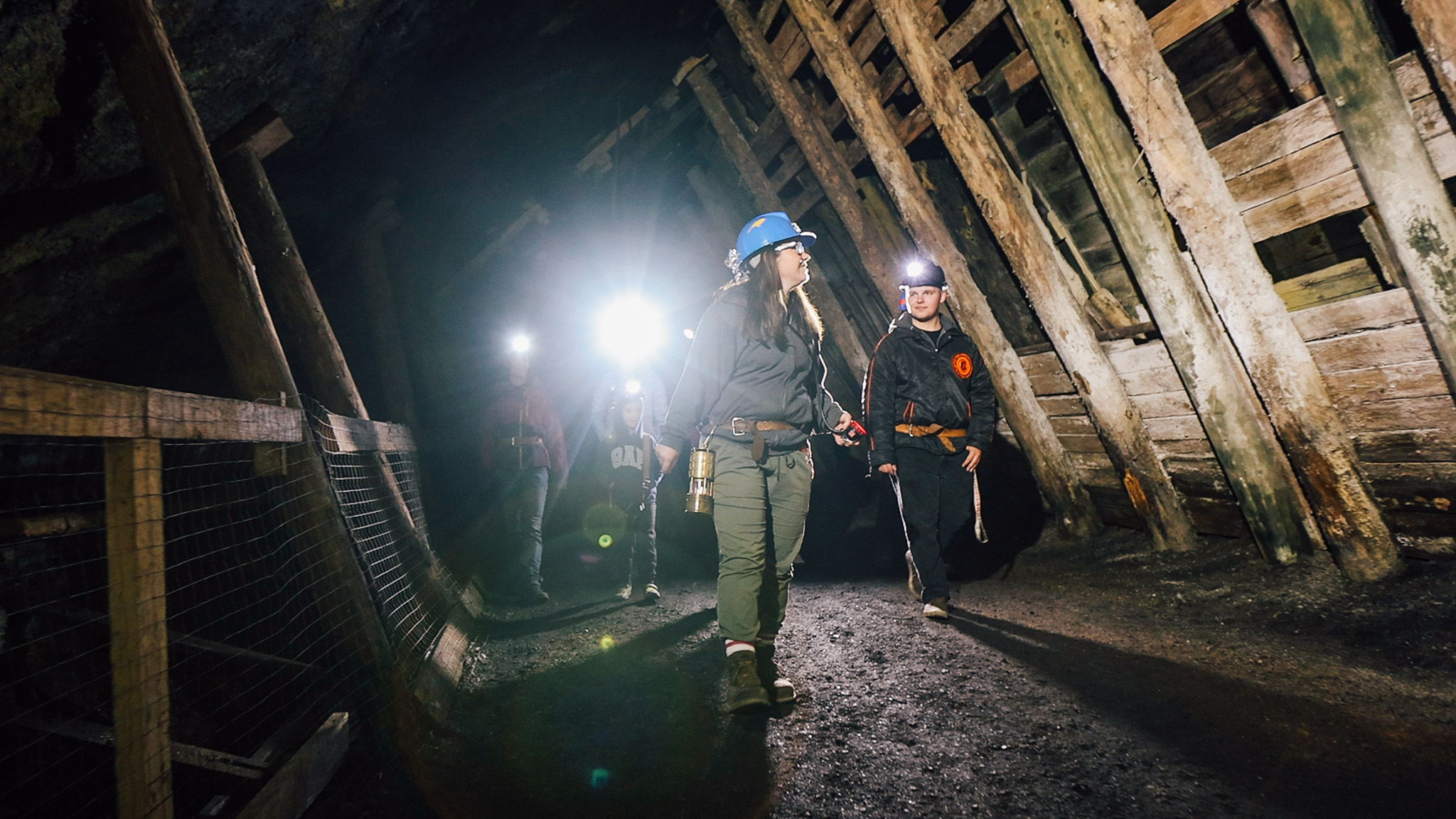 Connecting with History – 300 metres underground
Much of the area's charm is in its history. And the early days of mining played a big part in that. We spoke with the folks at the Bellevue Underground Mine as it's one of the must-see tours in The Pass.
The Bellevue Underground Mine has an incredible team of skilled volunteers who work hard underground all winter long. They work diligently to reinforce the mine structure, improve operational aspects of the mine for viewing, and perform routine maintenance to preserve the mine as a historical resource for years to come. They also bring in new and returning staff in May to get ready for an awesome summer.

They welcome you to experience the dark like never before! And they let us know that the mine "remains at about 0 degrees Celsius all year round! So, it's a great place to cool off during the hot summer months, but it is very important to dress in warm clothes so you are comfortable for the length of the whole tour."

One of the most unique things that they shared with us about that mine is that every step you take has been walked by a miner before you – and respecting their stories is part of the honour when hosting tours. One of the dedicated volunteers and former interpreters recalls hearing stories from Roy Lazzarotta, "he was the "King" at the mine. He did a lot of the restoration work and instilled in interpreters what a responsibility it was to represent the lives of the miners with respect and pride."

The Bellevue Underground Mine is a large part of the area's history and something that is as unique and revered as the mountains that sit on top. You won't want to miss it. Pre-book your tour online, reopening day is on May 20!