The Pass: A Photographer's Paradise
August 13, 2019
Every morning that the sun rises upon Crowsnest Pass, brings with it an opportunity to experience the abundance of natural beauty this area has to offer. From forests and mountains, to ravines brimming with wildlife, and historic sites with old town charm - the photographic possibilities are endless.
Whether you're looking for an Instagram-worthy location, the perfect backdrop for a wedding or elopement, or to capture a photo of wildlife in their natural habitat, the diverse terrain in The Pass offers something for every photographer.
The Pass is arguably one of the most picturesque areas in Western Canada and has inspired many – its views are incredible, the terrain is almost untouched, the traffic is virtually non-existent, and the land is overflowing with deeply rooted history. Though you're likely to find beauty around every corner, here are some scenic spots you won't want to miss.
Lundbreck Falls
Lundbreck Falls is the ultimate destination for both landscape and wedding photography year-round. In the warmer months, you can catch the Crowsnest River as it plunges twelve meters down into the canyon, creating an ideal backdrop. As temperatures plunge, the Falls freeze over and create a feeling of being enclosed in a frosty snow globe coated with ice. Located in Lundbreck Falls Provincial Recreation Area at the junction of Highway 3 and Cowboy Trail, these rapids are easily accessed with a short trail walk along the river.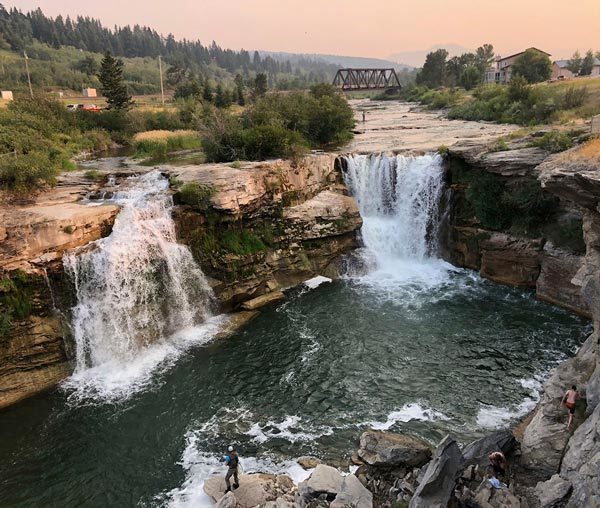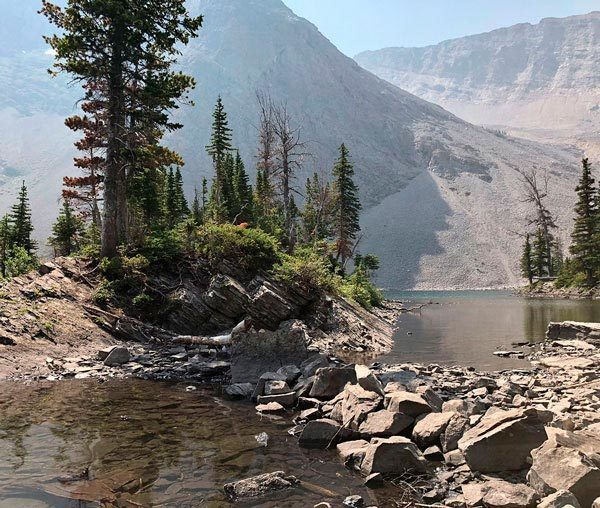 Window Mountain Lake
Enveloped by breathtaking mountains and surrounded by wildflowers, the glittering blue-green waters of Window Mountain Lake are picture-perfect. Rated as a moderate hike, the 4.8-kilometer trail is accessed off of Allison Creek Road and begins steep, but levels out into a gradual walk - so you can relax and take in the views. Window Mountain Lake is a must-see spot that is a little more difficult to get to, so consider stopping at Stone's Throw Cafe on the way to fuel up with some coffee and delicious eats.
Turtle Mountain
Known as 'the mountain that moves' and responsible for Canada's deadliest rockslide, the summit of Turtle mountain offers a unique perspective of Frank Slide and its surrounding peaks. Considered a challenging climb, adventurers should be prepared for the three-kilometer hike with good shoes (and of course, a camera) to capture the spectacular scenery when they reach the top. Located in Blairmore, the trail begins in a parking area at the base of the mountain, where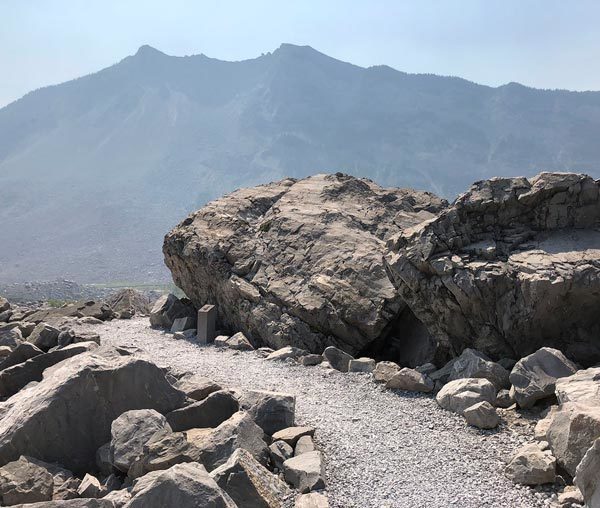 Frank Slide
A challenging scramble to the mountaintop is not required to take in the stoic scenery of Frank Slide. Ground level at the Frank Slide Interpretive Centre offers the perfect view of the rugged terrain that is brimming with history. This perspective is family-friendly and allows you to get up close and personal with the impressive boulders that canvas the area. It also offers the opportunity to snap some great shots of the towering mountains above.
Leicht Collieries
Couples looking for a unique venue for their big day should look no further than the ruins of Leitch Collieries. What is left of the beautiful stone structures make for the ideal backdrop for wedding pictures and create a window back in time to the 1900s, providing guests with a historic experience like no other. This pet-friendly setting is easily accessible off of Highway 3 and during the warmer months you can find knowledgeable staff available to answer questions and lead tours. It is worth noting that after Labour day, this site is self-guided.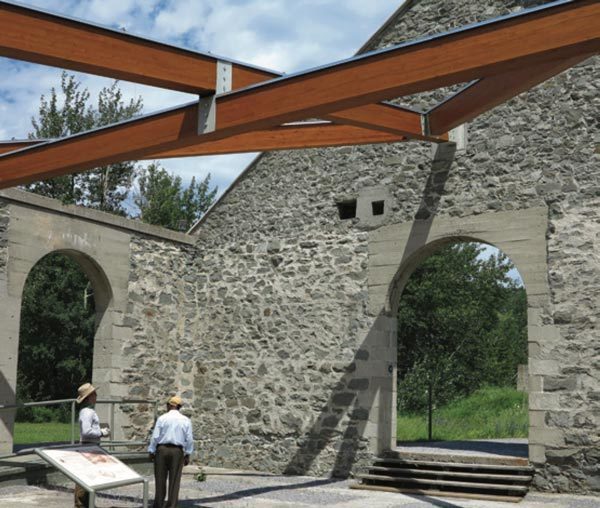 As the seasons change and the crisp autumn air trickles in, The Pass transforms, ushering in whole new spectrum of colours, enhancing the beauty of the land, views, and pictures you capture. Grab your camera and come experience all of the beauty that Crowsnest Pass has to offer – we'll be waiting for you