Tight Lines & Good Times on the Crowsnest River
August 30, 2021
Summer is coming to a close. The days are becoming shorter, and you can feel the crisp fall air on those early mornings. But just because there's signs of fall, doesn't mean some of our favourite summer activities need to come to a full stop. Fly Fishing is one such activity that is beautiful right into the fall – some people even do it in the winter when the rivers aren't fully frozen over! It takes a good pair of long johns and some mighty willpower to be one of those people!
The Crowsnest Pass offers some of the best fly fishing in the world given the rivers and streams aren't quite big enough for fishing boats to chart their way, so it's the perfect spot to get that serene experience. There's nothing like walking through the stream with the sun on your back and the sound of the river flowing to make anyone feel at peace.
Fly fishing is arguably a type of hunting, and the trout that swim through The Pass are smarter than they might look. As you make your way down the bank, you have to be cautious as you scour along the water's edge. Even your shadow may spook them!
September and October are when fall hatches are furious and the fishing is outstanding. This time of year, fishers from around Alberta are drawn to the area by the opportunity to spend a very productive day without having to cover too much water.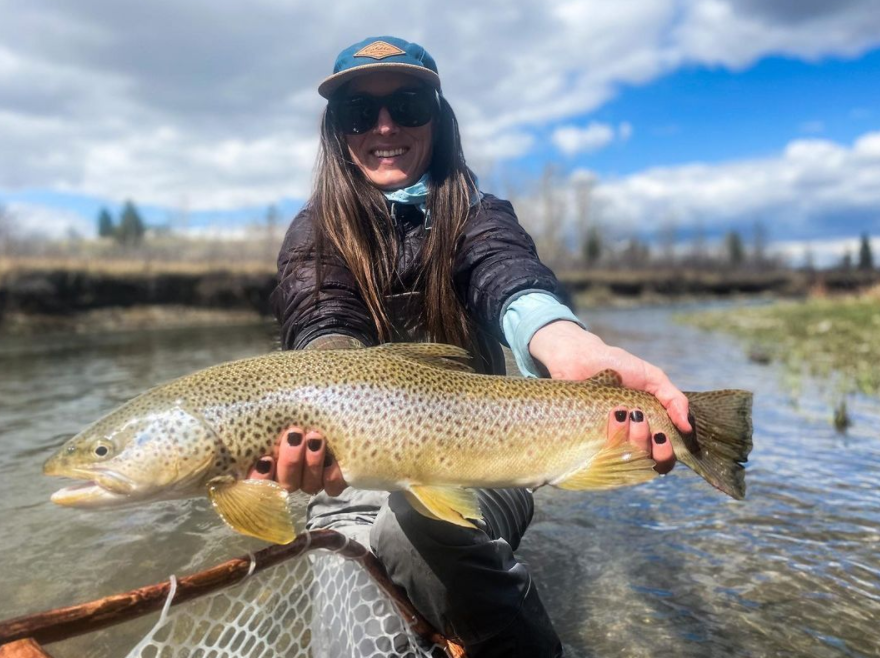 Photo: @vaaa.neeess.aaaa
Depending on which section of the Crowsnest River you choose to explore, you may be lucky to catch a sizeable trout. The river is home to several different species, including:
Rainbow trout
Cutthroat
Bull trout
Brook Trout
Brown trout
And the rarely seen, Mountain Whitefish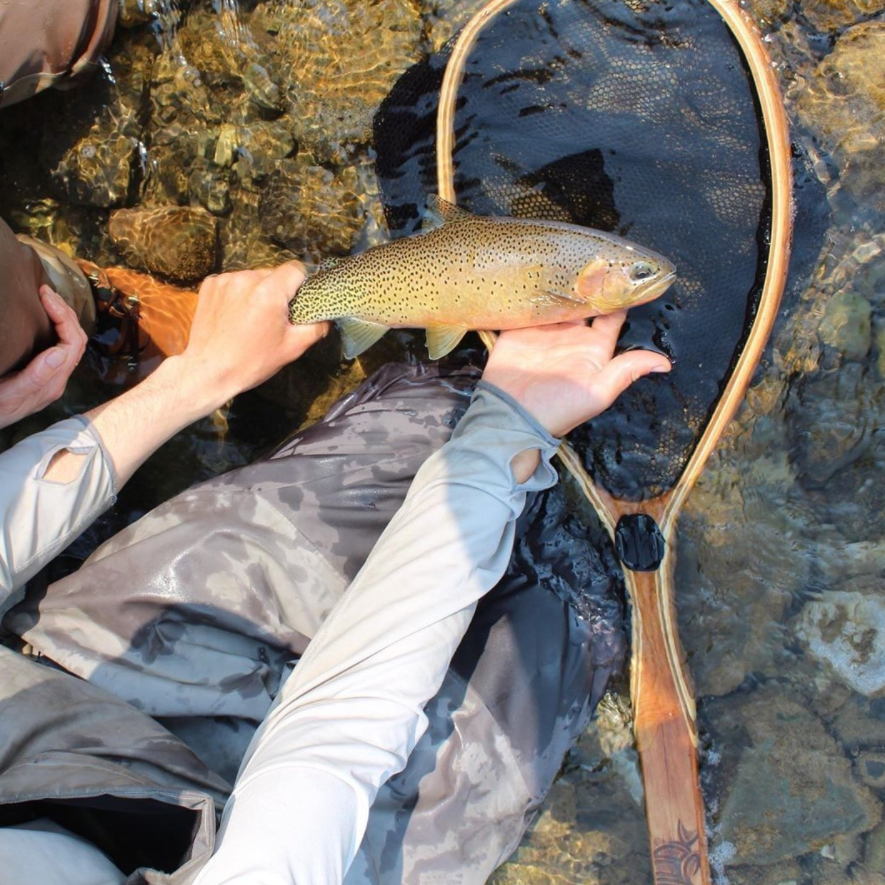 Photo: @crowsnestcafeandflyshop
To fish in Alberta, a license is required by law. Learn how to purchase one here. In addition to having the legal licensing, the Alberta Sportfishing Regulations differ from area to area and can change depending on the year. Be sure to check out the regulations for the area you plan on fishing.
Wishing you tight lines and good luck casting out on the waters.