Upgrades at Pass Powderkeg
January 12, 2022
Have you been out to Pass Powderkeg (PPK) yet this year? If it's your first time, you may not know a number of improvements and additions were introduced in the offseason to take the ski and snowboard experience at this hill in the Crowsnest Pass to the next level.
Here is what the locals and seasons pass holders are taking notice of:
On the hill
When the ground was thawed, excavators took to stirring up the soil, moved dirt and levelled areas to improve the terrain beneath the now snow-covered runs. The results of the earthworks project provided a more novice friendly run on the lower mountain and levelled out areas of Bush Trail. To keep skiers safe, the cliff on The Face has been taken out and there is no more blind spot in that area!
As a new rider, T-bar lifts can seem intimidating! Only a prankster would tell you to sit on it. But all jokes aside, PPK has re-graded this area to make riding the T-bar easier for those newbies!
Noticeably, there is less congestion at the upper lift unload area since the uphill climb was removed from the entrance to Angel/Easy Street – reserve that for your backcountry traverse days! Improved access has also been made to Spina Trail/Xpresso/Chinook and the widening of Easy Street.
By re-jigging the terrain, groomers can more easily make their way through the lift line and at steeper sections, increasing the safety and rider experience for you!
Photo: Pass Powderkeg
Off the hill
One of the newest conveniences at PPK is an added heated washroom trailer. Because when you gotta go, you gotta go! The newly purchased heated washroom can be found at the base of the hill, which has helped to reduce traffic in the lodge. A big thanks to the generous grant from the Community Foundation.
PPK has also scored a new kitchen! Shredding runs all morning always builds up our appetite and the new grab-and-go area will let you get nourished and back on the slopes in no time! The kitchen renovation included new appliances and an upgraded prep area, making behind-the-scenes food production more efficient. They've also purchased a hot dog roller!
Lastly, the roof has been replaced at Lodge, which will last for many snow-filled winters ahead!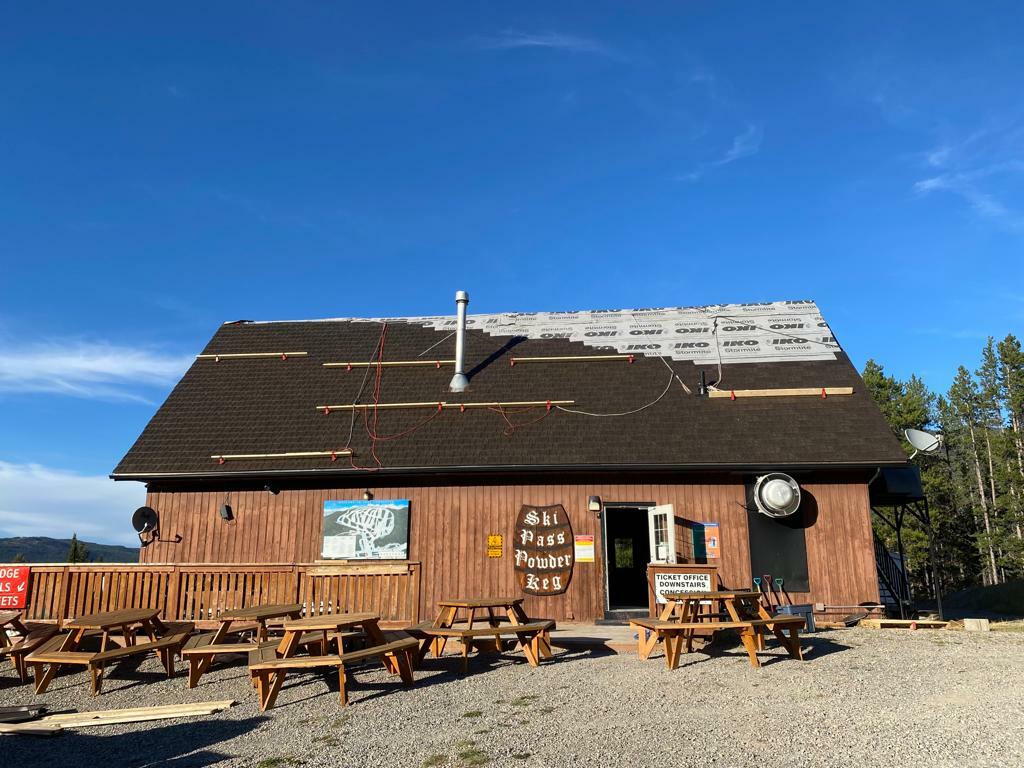 Photo: Pass Powderkeg
In addition to all the work that has been done recently, PPK is the successful recipient of the Recreation Energy Conservation Program grant, which will help for future areas of improvement.
We're excited about the improvements made to PPK and hope that you and your family get out and enjoy them too! Avoid the lines and buy tickets online. And be sure to tag us @explorethepass and hashtag #passpowderkeg or #ppk.