Uplift Adventures: Creating Unforgettable Experiences Outdoors
January 22, 2019
People dream of being able to turn their passion into a full-time job and it seems Heather Davis of Uplift Adventures has successfully turned her dreams into reality – though this was not always the case. Growing up on a farm, Heather couldn't wait to move to the big city, but it didn't take long for her to realize that the big city was not where she belonged.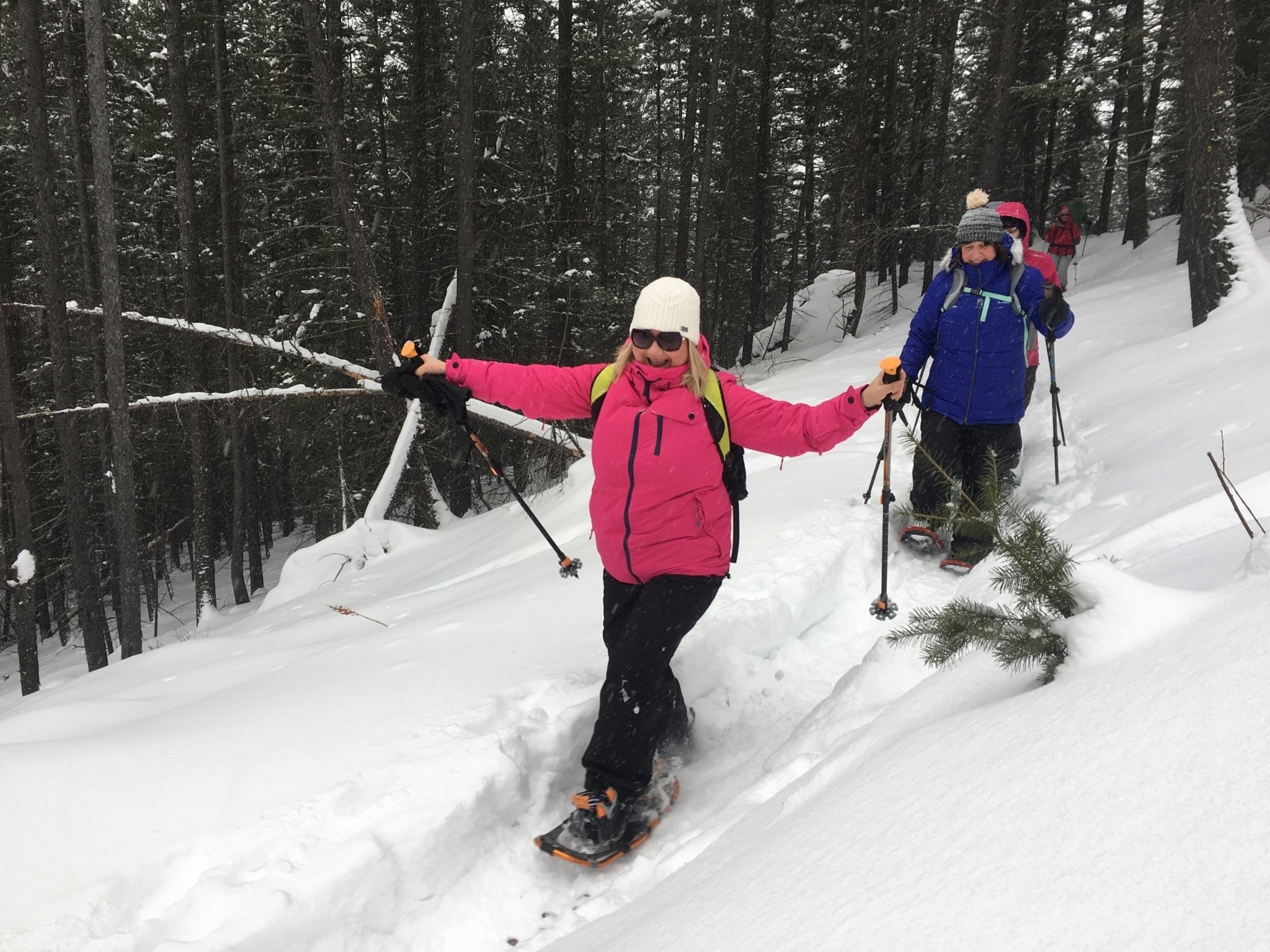 A longing for the outdoors and a connection to nature, adventure and exploration were buried deep within Heather, and every moment that she could, she would escape to the mountains to satisfy that craving. Her studies further fueled her passion. As an environmental sciences student at the University of Alberta, she was learning a lot about diversity and the ecosystems, which eventually brought her to Crowsnest Pass for a job with Alberta Environment and Parks – all of which led her to where she is today.
Heather got to know The Pass very well through her work and discovered two main things: She absolutely adored Crowsnest Pass and wanted to call it home, and she loved taking people out into the backcountry and teaching them about their surroundings.
Uplift Adventures - The Beginning
Discovering her love of teaching in the backcountry led Heather to train and become a certified hiking guide through the Association of Canadian Mountain Guides. In February of 2018, Heather won an entrepreneurship award with Growing Alberta Rural Tourism and began leading tours with Uplift Adventures in May. From there, Heather decided that she needed to make Uplift Adventures her full-time gig in order to have it reach its full potential and she is very glad that she did.
Uplift Adventures provides a variety of guided tours and skill-building workshops year-round. Aside from adventurous, the experiences are educational, with a focus on ecology, geology and the fascinating history found in The Pass. Even locals have said they learned a lot and gained a whole new appreciation for their surroundings on these tours.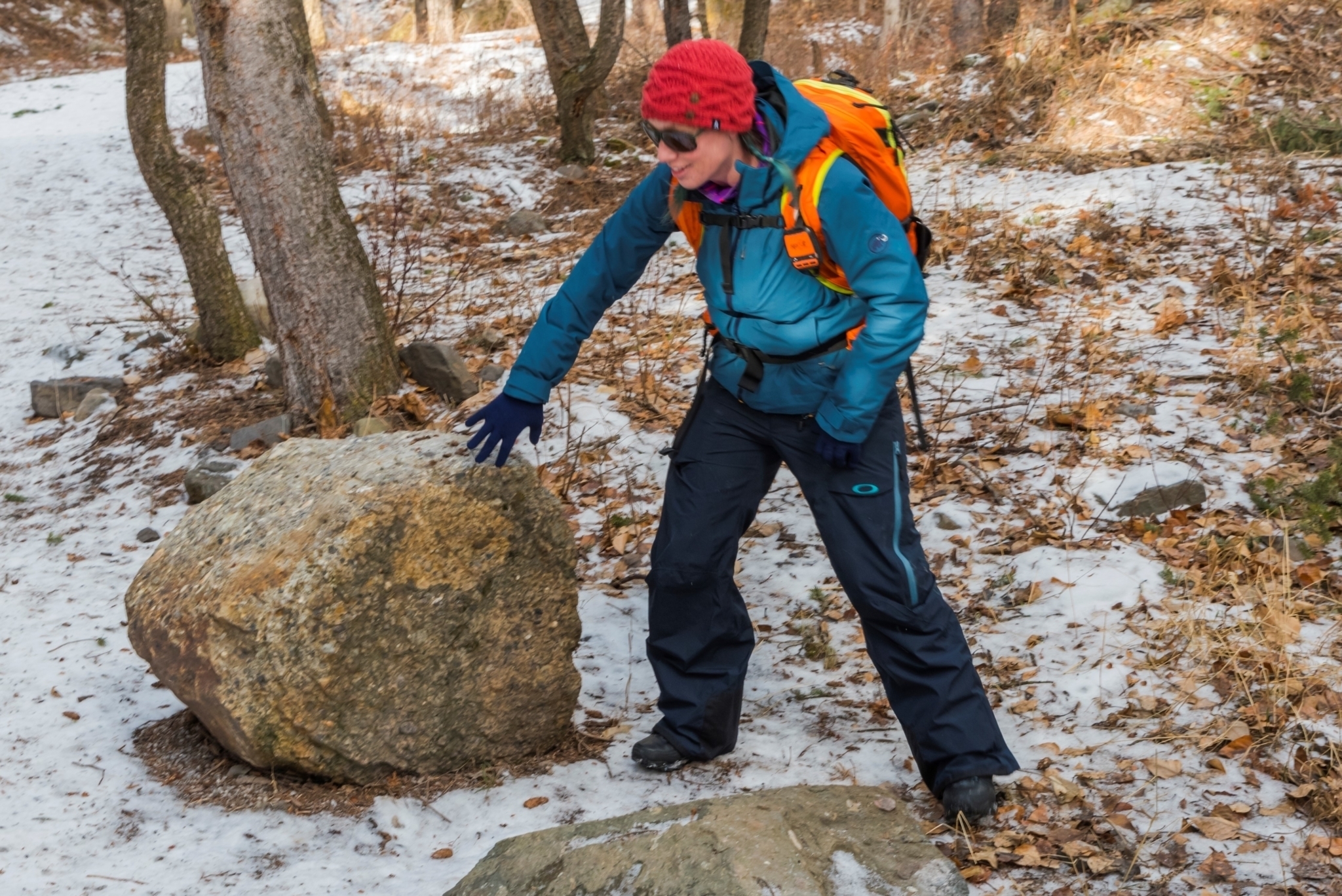 What's in a Name?
Not only was the name Uplift Adventures chosen because the Canadian Rockies were formed through a geological process called uplifting, but it's the way Heather wants people to feel on her excursions. Furthermore, she wants to uplift and empower other businesses, and this is the inspiration behind some recent and upcoming collaborations.
Uplift Adventures has teamed up with Country Encounters to bring you the ultimate culinary adventure, with local photographers like Bound for Mountain Photography to provide unforgettable photography experiences and has created a social night that focuses on education and creating an outdoor community. These events and collaborations have been a big success so far, and Heather is working to build more in the near future. When seeking collaborations, Uplift Adventures aims to work with people who hold the same values and high standard in order to offer the ultimate experiences.

Uplift Adventures not only exposes you to new experiences but gives you the tools to feel confident being outdoors in the backcountry so you can experience the beauty and serenity of The Pass on your own. Of course, it never hurts to have experienced guides tag along.
To join them on their next adventure, check out www.upliftadventures.ca.