Consider Calling Crowsnest Pass Home
June 7, 2023
If you're looking for a place to call home that offers stunning natural scenery and a welcoming community, look no further than Crowsnest Pass, AKA "The Pass". Nestled in the heart of the Canadian Rockies in southwest Alberta, The Pass is a unique collective of five historic mining towns – Bellevue, Blairmore, Coleman, Frank Slide, and Hillcrest – that offer an unparalleled quality of life.
"If you live in the Crowsnest Pass, the word 'bored' does not exist. The phrases 'I am tired,' 'I don't sleep enough' exists, because there is not enough time in the day to do it all. And I think a lot of people don't realize and just drive right through it." – Marten, a Crowsnest Pass transplant
Many locals would agree, there never feels like enough time in the day to enjoy all that the Pass truly has to offer.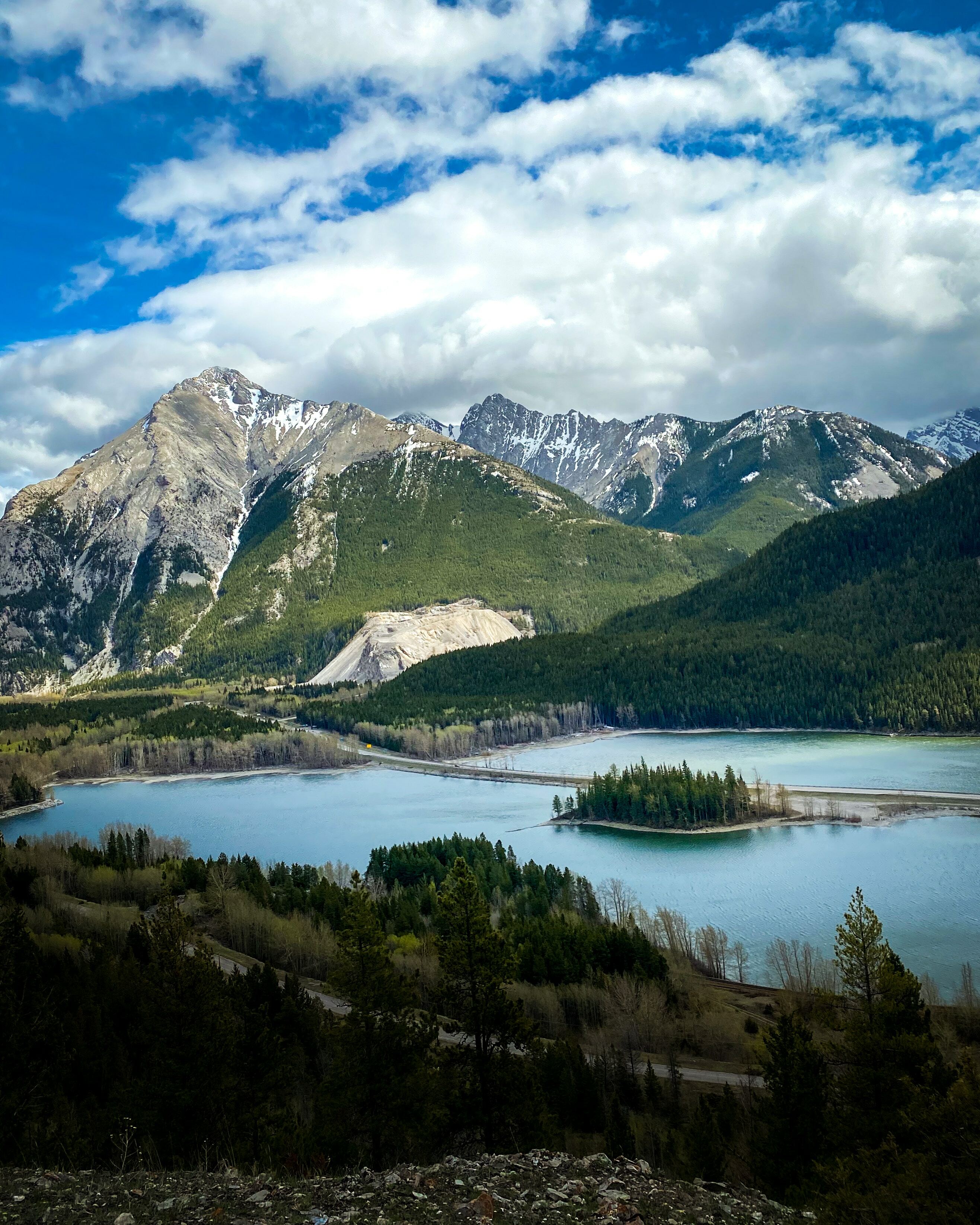 Photo: Christian Wadstein
The Great Outdoors: A Gateway to the Canadian Rockies
The Pass is a nature lover's paradise, with endless opportunities for outdoor exploration. The area offers hiking, fishing, golf, and mountain-biking in the summer, and in winter, you can enjoy snowmobiling, downhill skiing (Pass PowderKeg), and a groomed cross-country ski area. There are also numerous parks and trails to explore, including the popular Crowsnest Pass Quad Squad trail system. The stunning scenery of Crowsnest Pass includes the Rocky Mountains, freshwater rivers, and streams, and an abundance of wildlife. With so many outdoor adventures at your doorstep, you'll never run out of things to do – even during shoulder season
Considering a move to the mountains? Here are some trails to add to your outdoor list for this summer while you explore.
"Our backyard is filled with amazing hiking trails. Mountain summits, sub alpine lakes, and intriguing historical sites [that] are all right here. It is a nature lover's paradise. The fascinating history that is all funneled into this small community is also incredible." – Sydney, Program Lead, Heritage Crowsnest
Slow Pace of Life with Easy Access to Nearby Cities
The Pass offers the best of both worlds: a slower pace of life with easy access to nearby cities. With a population of just under 6,000, the community here is tight-knit and friendly. Located just 269 km southwest of Calgary or 148 km west of Lethbridge, Crowsnest Pass is within driving distance of major cities and other nearby towns. This makes it the perfect place to call home if you want to enjoy a quieter, more relaxed lifestyle without sacrificing access to urban amenities.
A Community with Heart: A Place Where Everyone Belongs
With a thriving community perfect for young families, The Pass is a safe and welcoming environment for families to raise their children. It is a community that takes care of its people. You will find a strong sense of community and a welcoming atmosphere that is friendly and always willing to lend a helping hand. From local community events to volunteer opportunities, there are plenty of ways to get involved, make a positive impact, and establish lifelong friendships.
Evens and festivals you don't want to miss:
"My first time visiting the Crowsnest Pass and my mom and I went for a walk in the town of Blairmore and when walking by a group of kids on their way home from school, they all waved at us and said hi. I just fell in love with the friendliness of the locals." – Karey, Founder & Head Coach of Sweet Riders
Affordable Living in the Rockies
The Pass offers a high quality of life without the exorbitant price tag found in many mountain communities. The cost of living is generally lower than larger urban centers, and housing prices are more affordable, whether you are looking for a cozy mountain cabin or a spacious family home. Compared to the high-priced real estate market of cities like Calgary or Vancouver, you can purchase a beautiful home at a reasonable price in The Pass.

Landmarks and Historical Sites
From the underground tours of the Bellevue Mine to the Frank Slide Interpretive Centre, Crowsnest Pass proudly preserves its landmarks and historical sites, inviting visitors to connect with the stories and heritage that make this place so special.
Take a tour of The Pass's rich history:
Food and Drink
When it comes to food and drink, The Pass offers a delightful array of options. For an exquisite culinary experience, head to Encounters Wine Bar & Small Plate Kitchen, where you can indulge in a delectable selection of wines paired with carefully crafted plates that showcase local ingredients. During the colder months, sledders can stop by the Rum Runner for heaty meals that provide the perfect fuel for outdoor adventures. As the summer sun shines, bikers can gather at The Pass Beer Co. to enjoy craft beers and pub-style fare while in the lively atmosphere.
The locals have spoken and, Crowsnest Pass offers an unparalleled quality of life to those seeking a healthy, active lifestyle in a stunning natural setting. The area is perfect for young families and outdoor enthusiasts who want to enjoy the great outdoors. With affordable housing options, and friendly communities, Crowsnest Pass is the perfect place to call home. So why not consider making the move and explore the pass? You never know, you might just fall in love with this beautiful southern Alberta region, it's hard not to!