Ski and Board at Pass Powderkeg
February 28, 2021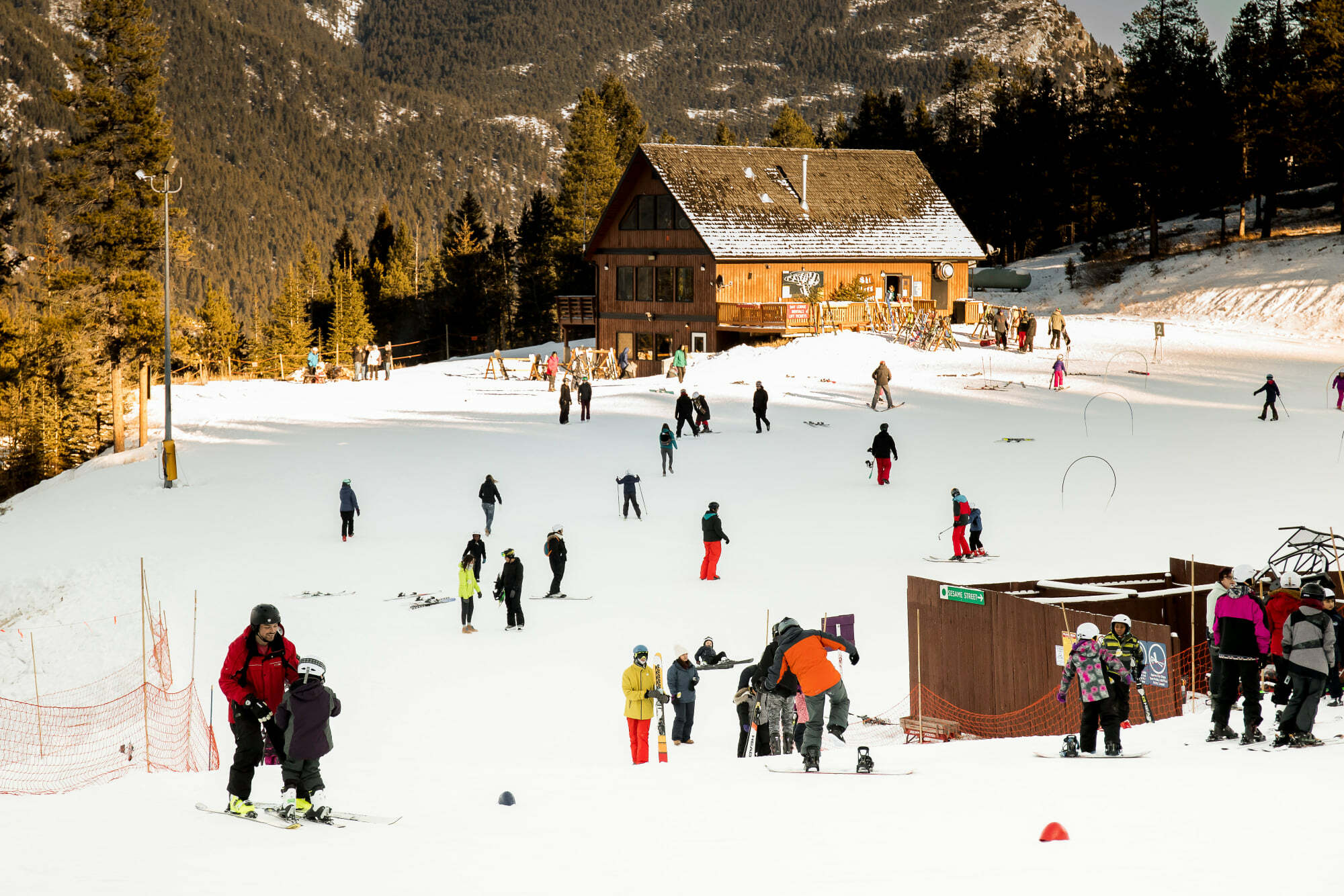 Nestled in the heart of Crowsnest Pass, Pass Powderkeg is a winter playground for skiiers and boarders of all ages.

This friendly neighbourhood ski hill was first opened in 1938 and is "a throwback to when a family ski day was all about big smiles and exploring, not up-sells and lift lines." With 1,000 feet of vertical over 27 trails, Pass Powderkeg offers something for every skill level. We sat down with Katherine, Manager at Pass Powderkeg to get the inside scoop.
What makes Pass Powderkeg unique?
Pass Powderkeg is such a unique gem in the Rockies. From the affordable pricing, to the fun terrain features throughout the mountain, there is something here to please everyone. Our beginner area is set up to offer everyone from 18months old to 80+ a great day and best of all, it's free. Pass Powderkeg is also just so friendly.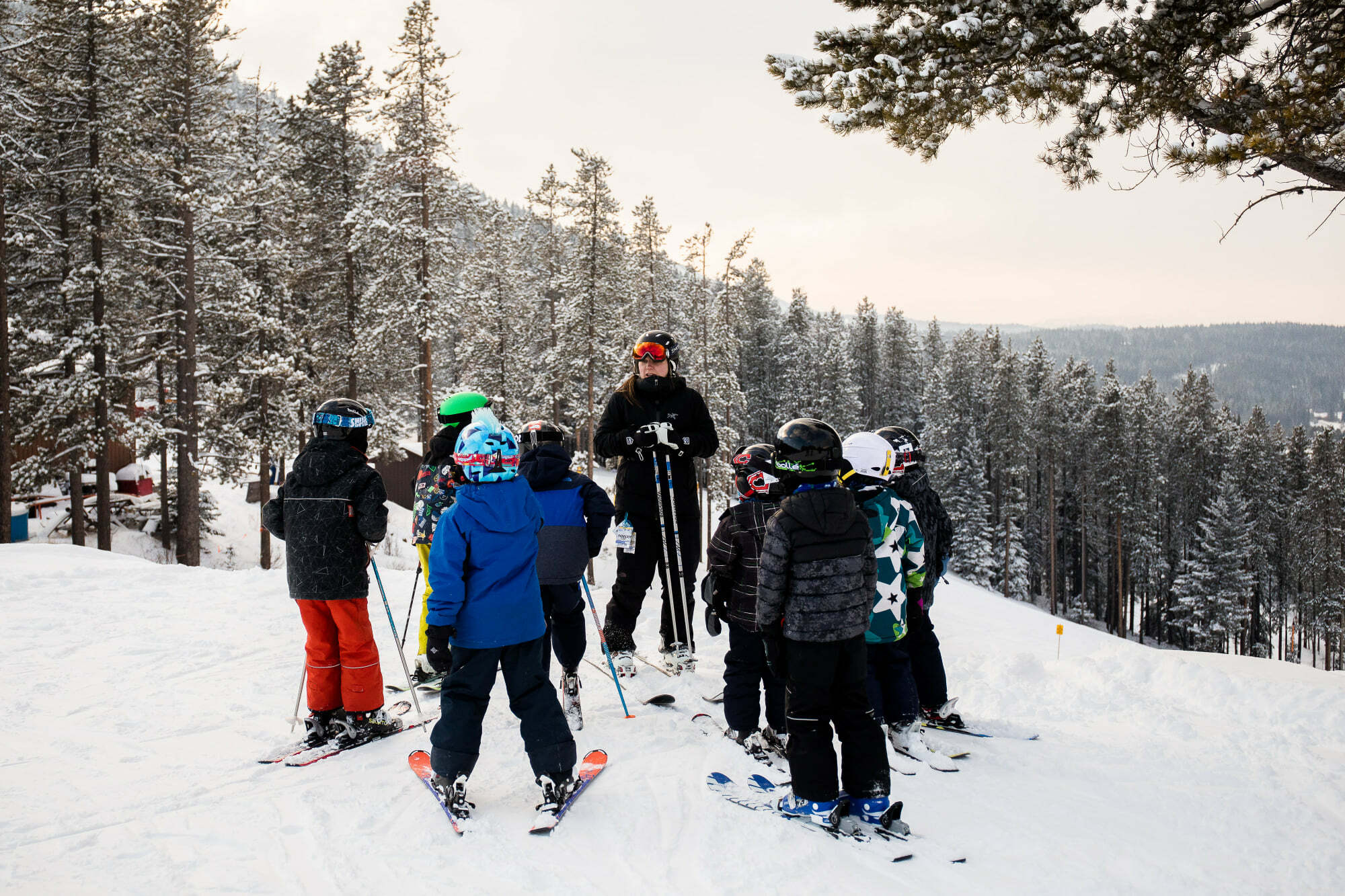 What are the best trails for beginners?
Sesame Street and the area in the lodge is a great place to start off the day. There are rollers and berms for you to practice on before you hit the big hill. Once you're ready to move on, Bush Trail is a must! And if you're feeling up to the challenge of the Upper T-Bar, you've got Angel and Easy Street, both of which offer breath taking views of Turtle Mountain and the Lost Creek Fire burn.

Are there any programs for kids?
We have some great options for kids. For your little ones, check out the Little Cubs program hosted in the Lion's Den yurt right outside the lodge. It offers children under the age of 5 the chance to learn one on one with an instructor. The program runs either for the full morning or afternoon and includes a 45 minute lesson, lift ticket and rentals.
For your older children, the Learn to Turn is perfect. The Intro package includes lift ticket, 1.5 hour lesson and rentals for only $74.99. Once your kids fall in love with sliding, they can then purchase the Progression Package which includes 3 more lift tickets, rentals and lessons for $175. From there, once all four lessons are complete, they get a free season pass to enjoy the rest of the season on snow with us.
Tell us more about night skiing at Pass Powderkeg.
Night skiing is offered Wednesday through Friday at PPK. Join us under our brand new LED lights on Chinook, The Face, Bush Trail and Sesame Street. Our terrain park is also lit up for the thrill seekers.

What trails offer the best views of the Rockies?
All of them! Make sure you stop and take a group photo with the Crowsnest Mountain in the background on the top of Bush Trail. Spina and Angel both show Turtle Mountain and the Lost Creek Fire burn scars.
What are the best trails for experienced skiiers and boarders?

The best trail? Bully! Always a lot of fun.
What can adventurers expect from the terrain park?
We've got some great large and XL jumps as well as a variety of rails and boxes. The XL jump has one of the best views on the mountain of Crowsnest Mountain, the peak that overlooks the Crowsnest Pass.
Is Pass Powderkeg community owned?
We absolutely are! We are owned and operated by our community.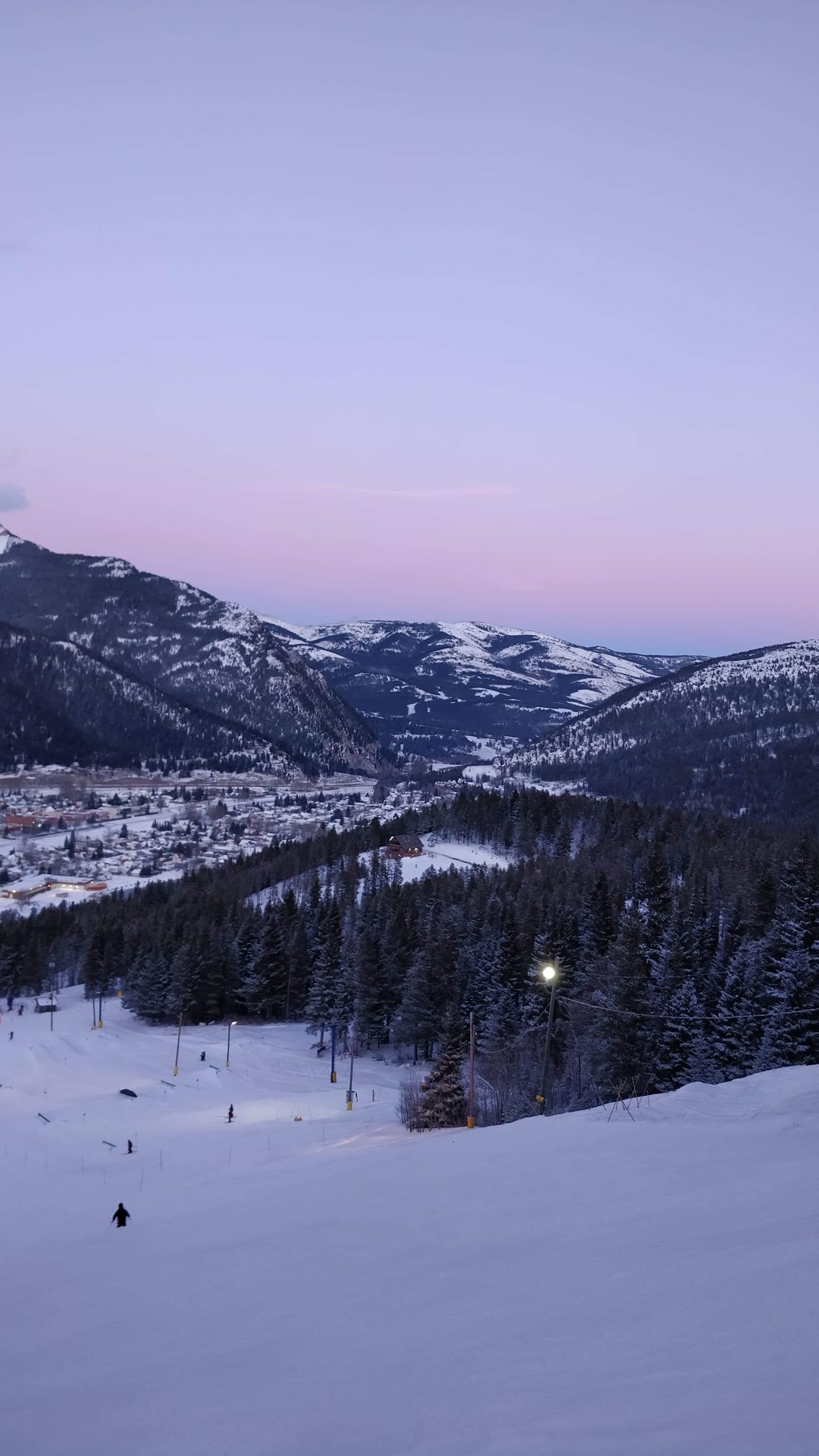 What are you waiting for? Grab your boots and head down to Pass Powderkeg for some of the best family-friendly spring skiing the Rockies has to offer.