Sinister 7 Ultra
July 9, 2018
The physical strength and mental fortitude required to finish the 100-mile course has earned the Sinister 7 Ultra marathon its foreboding name.
A class above the most demanding marathons, the race attracts runners from the global ultra-running community with its massive elevation gains, challenging terrain, and unpredictable weather conditions.
Adrenaline junkies and endurance athletes from around the world first battle it out online to sign up for the ultimate fitness challenge in Crowsnest Pass.

Each year, race spots sell out in mere minutes of the site going live – a testament to the popularity of this annual event. Participants are also encouraged to book their transportation and accommodations early to beat the crowds.
Assistance on the course is limited, and race organizers stress that runners need to be self-sufficient on the trails.
Unless they complete the race in under 15 hours, runners will be completing the seven-leg course in the dark, guided only by a headlamp and the occasional aid station.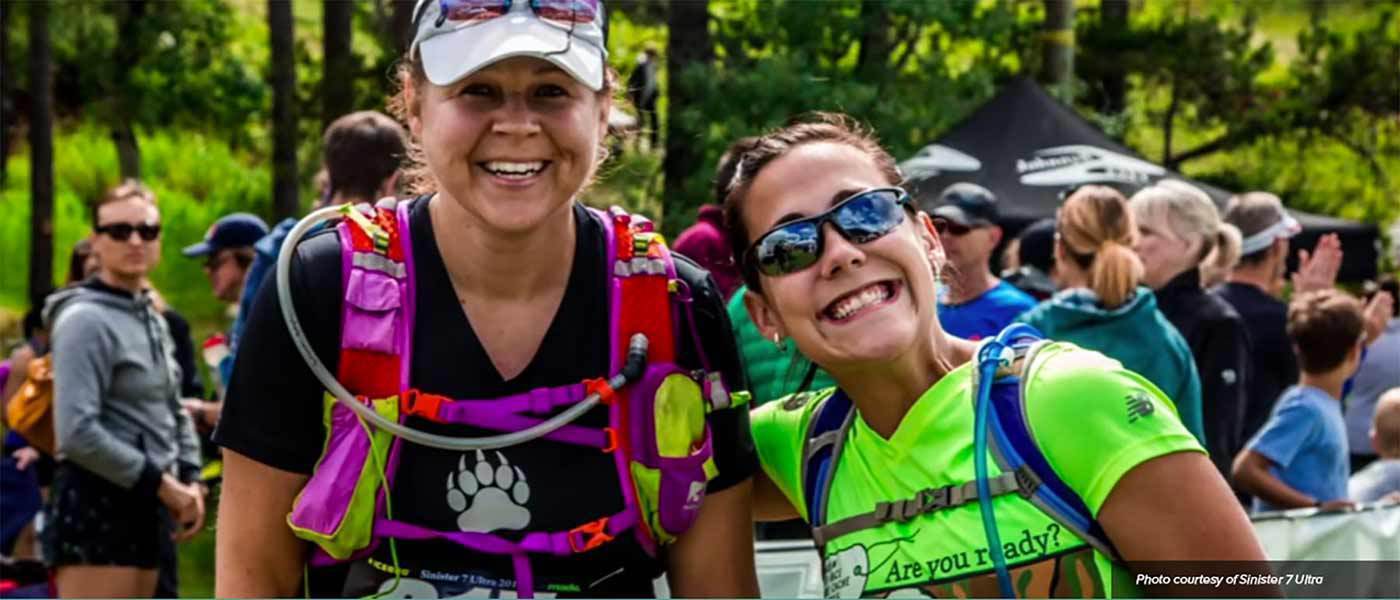 Each year, the Sinister 7 Ultra marathon draws over 1600 racers from all over the world, another 1,000 spectators, and hundreds of volunteers and staff.
Finishers leave the race with a sense of accomplishment, new friendships, and a longing to do it again.
Check out our interview with Guillaume Arthusa French ultra-runner who leaves his home in France to race in Crowsnest Pass year-after-year.
Find more details about the race, including registration, volunteer opportunities, and photos on the Sinister 7 Ultra marathon website, Twitter and Facebook.