Spring into The Pass with Steeped Tea
March 1, 2022
Spring is just around the corner, and we can't wait to start unearthing the beauty of The Crowsnest Pass. As days start getting longer and the weather starts getting warmer, it's easy to get antsy for the summer months ahead. However, there's lots to be said about hiking in the spring – the trails aren't nearly as busy, you don't have to worry about melting away in the hot summer days and you get to see mother nature as she starts her green growth.
This month we're looking forward to the start of spring and the many incredible hikes at your doorstep in The Pass and how to best experience them. Check out some of our favorite local hikes and adventure your way into spring.
Crowsnest Pass Top Three Spring Hikes:
Star Creek Falls (Looking for more hikes with waterfalls? Check out the other three that have made our list)
Lille Ghost Town
Carbondale Lookout
Pack a Picnic with local offerings
And with the longer days ahead, why not plan a picnic to follow your hike? Pack your fold out chairs and enjoy the spring sunshine and unwind, tail-gate style. Bring a packed lunch or portable BBQ and enjoy the fresh air, longer daylight and surrounding mountain views as you kick your feet up after an invigorating and aw-inspiring spring hike.
If you're looking for some local goods to add to your picnic basket, check out Steep Peak Kombucha – made in The Crowsnest Pass. Kombucha is a refreshing, healthy probiotic drink that promotes good gut health. It is made from steeped tea, brewed with sugar, fermented, flavoured, and naturally carbonated.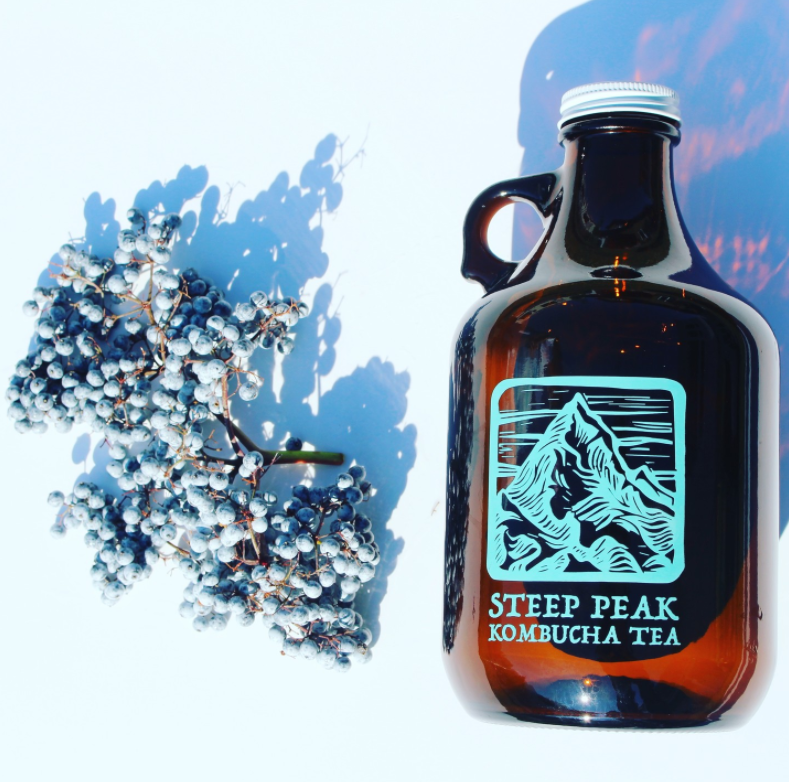 Photo credit: @steeppeakkombucha
Like you, the folks at Steep Peak are obsessed with being – being outdoors, being in the community, being in the moment. Steep Peak has a variety of options including their signature and seasonal flavours. Their signature flavours are all made from four base tea varieties – Fair Trade Indian Tonganagaon Assam black tea, Jasmine Fair Trade green tea, as well as Earl Grey and Red Rooibos house-made kombucha tea blends.
They also offer seasonal flavours that take inspiration from the Crowsnest Pass community. Crisp and tart rhubarb in spring, mint and lemon balm in the summer, a greenhouse full of concord grapes, trees full of crab apples and plums in the fall are examples of generous gifts they are genuinely excited to showcase in their latest seasonal flavours. Steep Peak is constantly crafting new flavours in creative ways to highlight local fare.
You can pick up this refreshing beverage at a few locations in The Pass including a local favourite, The Cherry on Top Bakery and Koffie Shop. While you're there, you might as well grab some freshly baked goods for your picnic too. Read more about what they offer and other local offerings while you après in The Pass.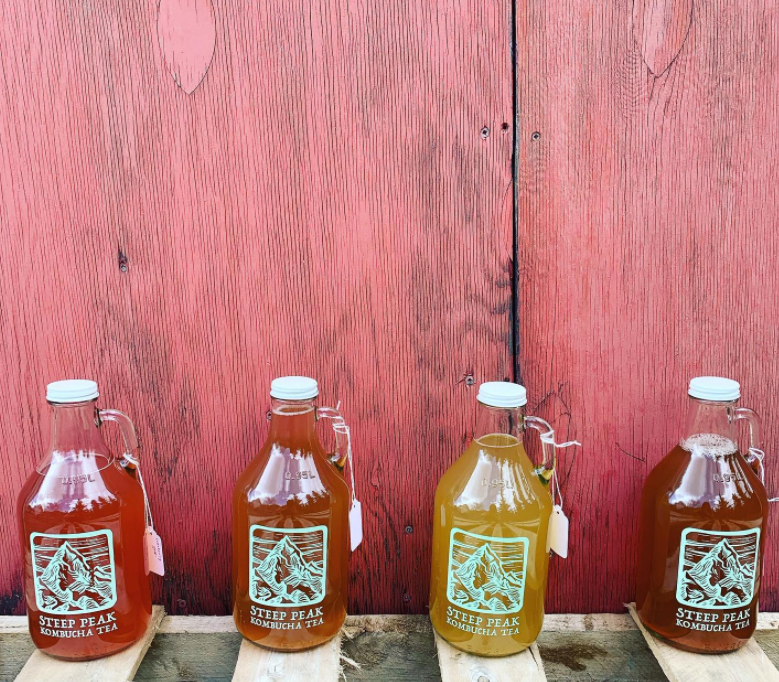 Photo credit: @steeppeakkombucha